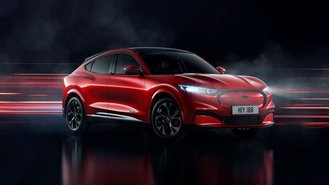 The Ford Mustang Mach-E is expected to arrive this fall and Ford is dead serious on keeping its word. While other automakers are pushing timelines back and putting vehicle launches on hold as their factories shut down because of the coronavirus, Ford's going full steam ahead with the Mach-E, as engineers and developers have had to take their work home with them to ensure the electric car remains on schedule.
According to The Detroit News, the team developing the Mustang Mach-E has had to continue working on all aspects of the SUV. Even in the midst of the coronavirus outbreak. If running tests on a vehicle from one's home sounds difficult, that's because it is. The outlet claims that some aspects of the vehicle, the suspension and braking systems, are harder to test than others, like the electronics and software. There is also more sharing and teamwork involved, as teams now use photos, videos, and Ford's cloud to share experiences, questions, and notes with each other.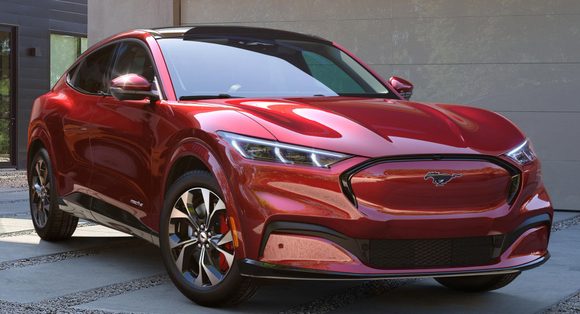 Multiple states have issued stay-at-home orders, including Michigan, but Ford's pushing for progress with the Mustang Mach-E because it's an important vehicle for the brand. It's the American automaker's first serious approach to an electric vehicle – so much so that it's leveraged the iconic Mustang name. It's also facing some serious competition from General Motors, Tesla, Audi, Mercedes-Benz, and Volkswagen. There's also a lot of attention on Ford to get this right after the botched launch of the Explorer SUV. So, Ford has to nail this.
Reading about how much work the engineers are putting into the vehicle, especially in the middle of a global crisis is surprising and reveals how automakers are adjusting to current circumstances.
"If there is a different calibration we want to try, I will jump into the vehicle, the flash goes in, I will take the car around the block, come back, look at the data, and see how things reacted," Aleyna Kapur, a Mach-E calibrator, told The Detroit News. "Maybe I'll get back in the vehicle, tweak a few things, and come back to the desk. It's right there."
With no end in sight to the coronavirus, automakers may be forced to take a digital-forward approach to calibrating, developing, and perfecting their cars. Or, they'll risk pushing the launches of their vehicle much further back, which is a whole different problem itself.