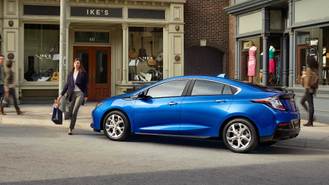 Are you in the market for a plug-in vehicle? If you are, you might want to wait for the 2016 Chevrolet Volt. The redesigned Volt will hit American roads later this year, and will get a big boost in both driving range and performance. For the laymen reading this, both the 2015 and 2016 Volts are not just electric-only vehicles like say, the Nissan LEAF. The difference is that they're supplemented with a standard combustion engine which is used to extend the driving range. And that range now has been increased from 380 miles to 420 miles for the new 2016 model.
2016 Chevrolet Volt Sneak Preview »
And the cherry on top will be the fact that the new 2016 Volt will run with cheap regular octane gas--something that the outgoing 2015 model simply could not do without adversely affecting performance and fuel economy.
Let's Talk About Range
According to GM, current Volt owners make 80 percent of their trips without ever firing up the combustion engine. That's an eye-opening stat that has real data to support it. Moreover, prospective buyers should also realize that although the electric-only range is 53 miles, the total driving range is actually 420 miles, giving peace of mind to drivers that are fully aware that they have a good 'ole combustion engine to help eliminate the fears associated with range anxiety.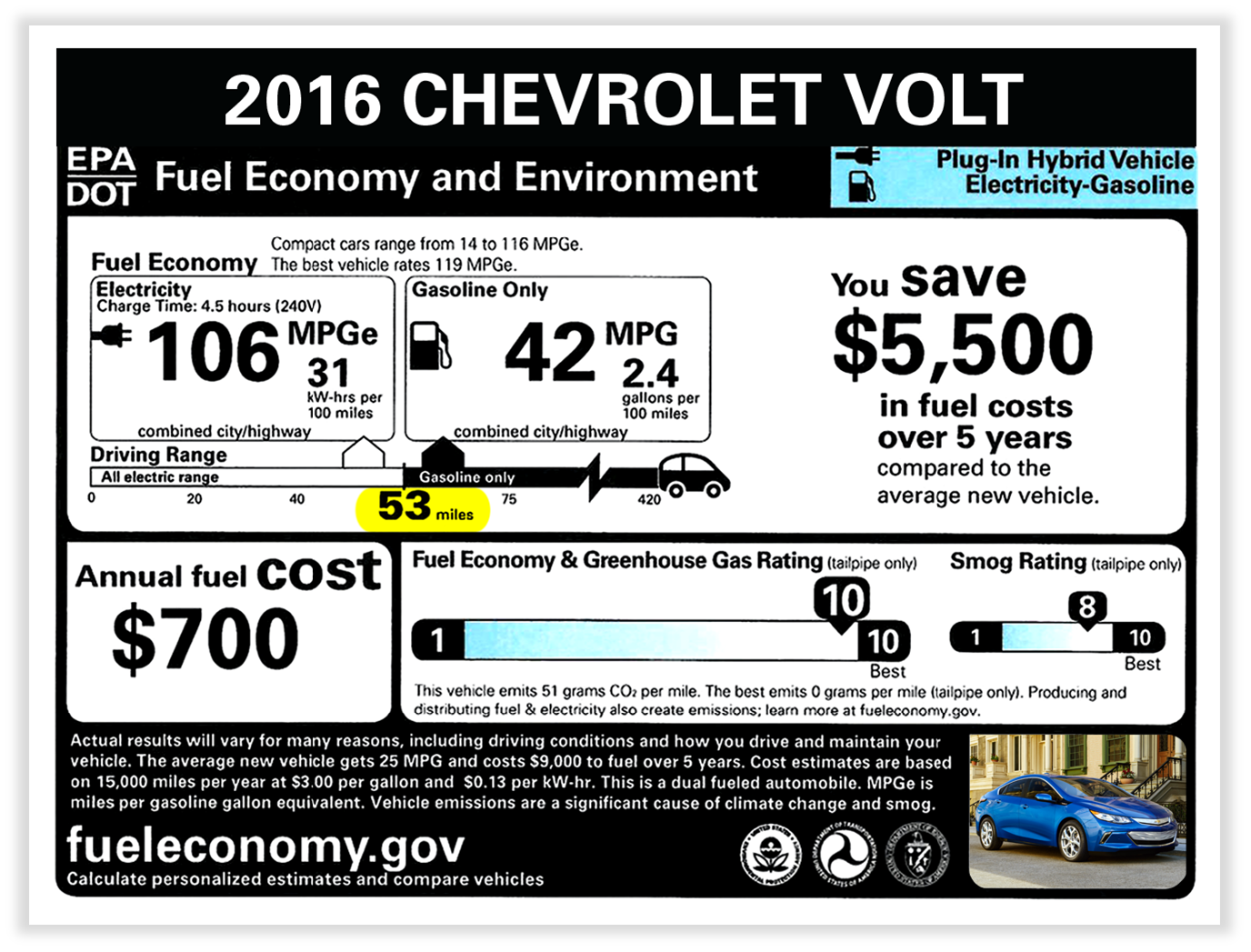 Many current Volt owners only refill their tanks once every 10,000 miles since they charge their vehicles regularly. With the new 2016 Volt, look for that period to grow substantially.
Let's take a look at what the current driving ranges are of the most popular plug-ins on the market, including the priciest plug-in, the Tesla Model S 70D.
All prices include mandatory destination fee.
*With Range Extender option.
Let's Talk About Price
A 2015 Chevy Volt has a base MSRP of $35,170 while the new & improved 2016 Chevy Volt will start off with a base MSRP of only $33,995. That's a full $1,175* less. Yes, a 2015 Nissan LEAF only costs $29,860, but it won't make the road trip from Los Angeles to San Francisco on a single charge like the 2016 Volt can.
Let's Talk About What You Should Buy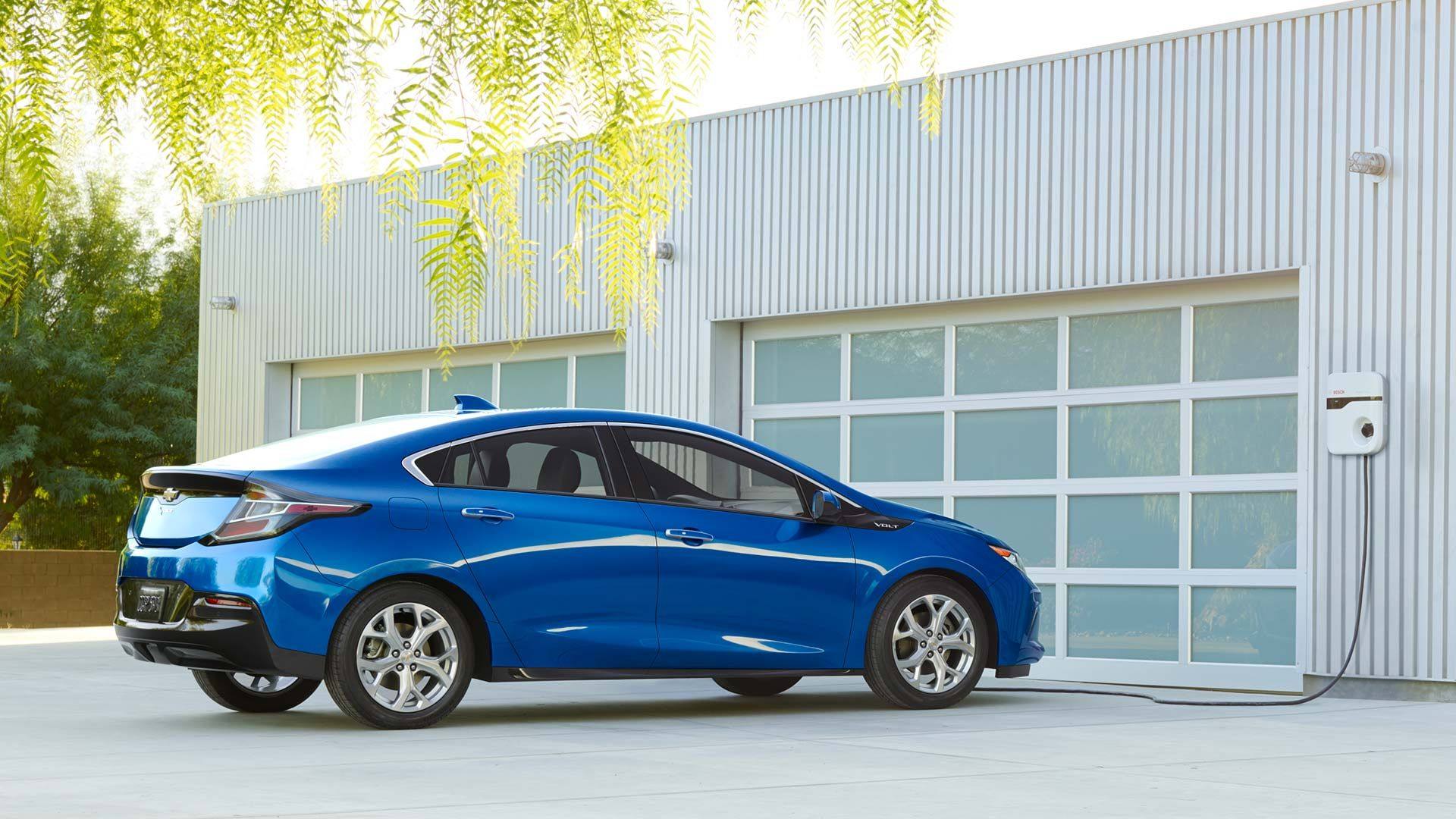 Short answer: the 2016 Chevy Volt. Granted, you might be able to find a 2015 Volt for less, but the cost difference will not make up for its shortcomings. The 2016 model offers more of everything and runs on cheap 87-Octane fuel--important for those who live in parts of the country where higher octane fuel costs an average of 46 cents more per gallon**.
*Prices include mandatory destination fee but do not factor in available incentives and tax credits.
**According to AAA Daily Fuel Gauge Report.