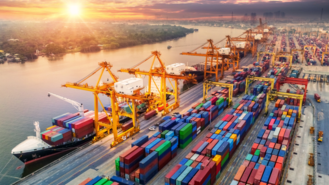 The Trump administration has decided to postpone imposing new tariffs on vehicles that are imported, as government officials are considering the option of making revisions to the national security implications, reports Bloomberg.

Previously, President Donald Trump stated that he wanted to place a 25-percent tariff on imported cars and automobile parts. But it looks like his plans are on hold for the moment, which is not only good news for automakers, but consumers, as well. If President Trump's tariffs are put in place, consumers would see prices for cars rise $2,270 for vehicles built in the U.S. and $6,875 for imported vehicles, estimates the National Automobile Dealers Association.

According to Bloomberg's unnamed sources, President Trump met with some of his top trade advisers earlier this week. The meeting focused on discussing a Commerce Department investigation that looked into the impact of vehicle imports. As The Detroit Free Press points out, the Commerce Department started looking into the Trade Expansion Act in May. The Act covers imports of vehicles and automobile parts.

The Detroit Free Press claims that Commerce Secretary Wilbur Ross has until February 17, 2019 to deliver the Commerce Department's report to President Trump. At that point, Trump has 90 days to decide what course of action to take.
Earlier this year, the Trump administration placed a 25 percent tariff on imported steel, as well as a 10 percent tariff on aluminum.