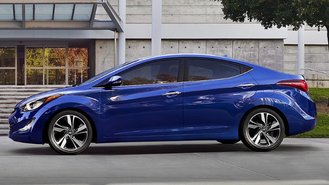 In its current incarnation, the 2016 Hyundai Elantra is a solid compact sedan. It's got a lot going for it, including a wallet-friendly price and some really good deals and incentives available this month. But Hyundai's slowly losing ground to the perennial compact kings, the Toyota Corolla and Honda Civic, which are benefactors from redesigns and refreshes. That brings us today's news. Hyundai has just released an initial sketch of the upcoming 2017 Hyundai Elantra, along with a few tasty morsels of information. The Korean automaker's bold new offering will take cues from the Genesis Sedan, giving prospective shoppers something a little more upscale.
2015's Best-Selling Crossovers »
Aspirations
Granted, the Civic and Corolla are the benchmarks in their segment, but their respective style leaves a little to be desired. On the other hand, the Mazda3 looks more appealing to both the casual observer and seasoned shopper--an it's available in both sedan and hatchback body styles. And although crossover sales continue to climb, the compact sedan market is not going anywhere anytime soon. The segment continues to churn out some of the best values, bar none.
Not a Full Redesign
Although the upcoming 2017 looks all-new, it will still be based on the 2016 chassis so it won't be a full redesign. The exterior will look significantly different, however. Other updates and/or changes are purely speculative, so we'll have to wait and see. The 2017 Hyundai Elantra will be unveiled at the Los Angeles Auto Show in November of 2015.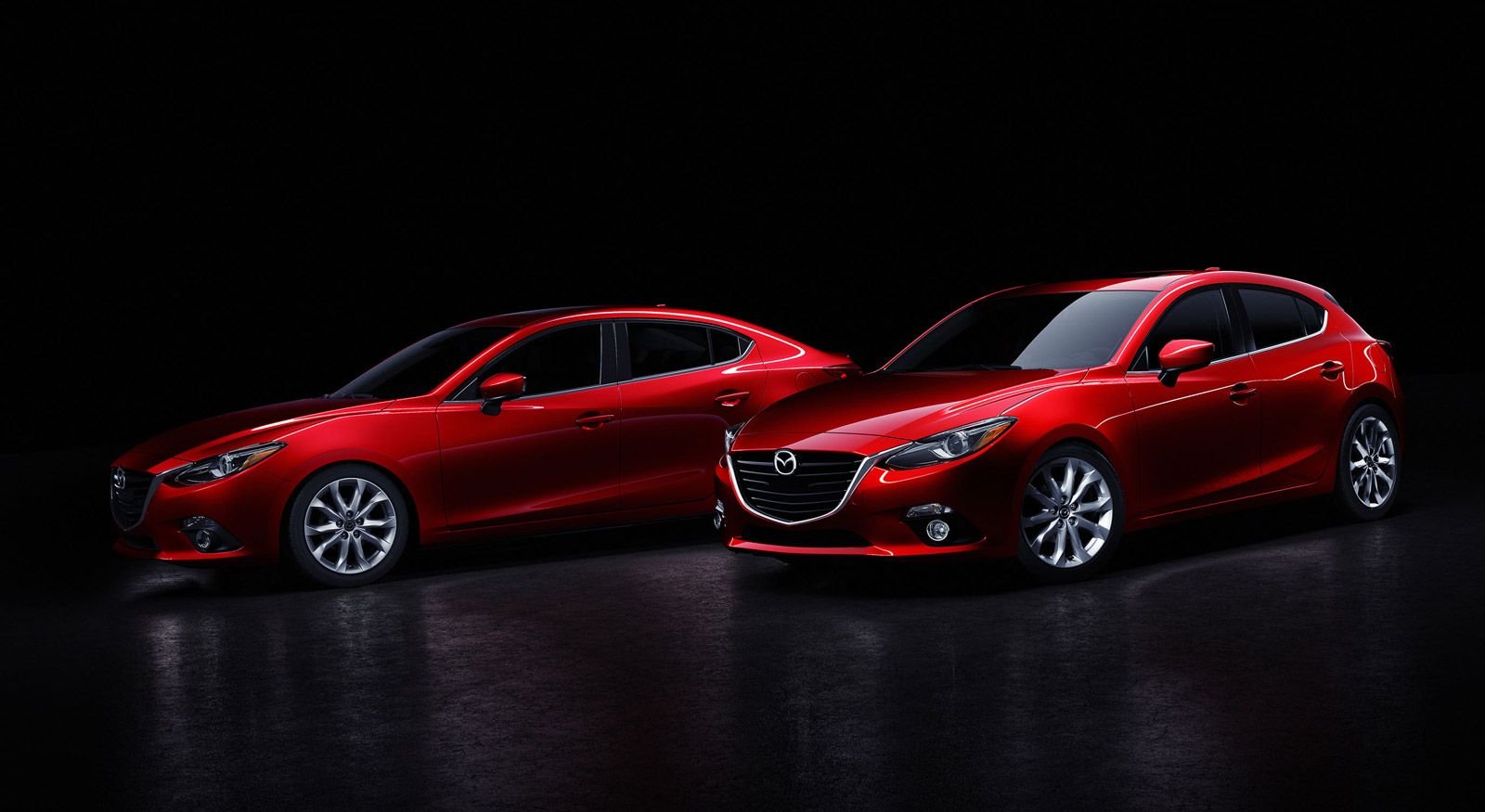 Current Crop of Compact Sedans
With that being said, let's take a quick look at where each compact sedan is in their respective model life cycle:
Redesign: Redesigned in 2011, so it's beginning to get long in the tooth.
Upcoming changes:New 2017 model will offer new exterior sheetmetal while still being based on the current chassis (2011 - present).
Redesign:
Redesigned in 2014.
Upcoming changes:
A new
Special Edition
will be available for a limited run in 2016.
Redesign:
Refreshed in 2013 due to backlash for it's uninspired redesign which launched in 2012.
Upcoming changes:
Scheduled for a
major redesign in 2016
.
Redesign:
Like the Elantra, it was redesigned in 2011, so it too is beginning to look and feel dated.
Upcoming changes:
A
newly-redesigned Cruze
is on deck for 2016.
Redesign:
The Focus was redesigned in 2012 and is available in both sedan and hatchback body styles.

Upcoming changes:
Not much is known at this time, and the
2016 will largely be a carryover
. A redesign will reportedly surface for the 2018 model year.
Redesign:
The Mazda3 is the newest sedan in this group and was redesigned in 2014.
Upcoming changes:
The
2016 Mazda3
is already on sale and offers a host of new standard features.
Redesign: Redesigned in 2012 and available in both sedan and hatchback body styles.
Upcoming changes: The 2016 model will likely be the last year of the current design; look for a redesign for the 2017 model year.
Redesign:
Redesigned in 2013 and received minor updates in 2014.
Upcoming changes:
The
2016 Nissan Sentra
will get a heavy restyle, but won't be a full-blown redesign.
Deals & Incentives Are Available
If you're one of the thousands of compact sedan shoppers looking for the perfect car, you're in luck. The incentives this month are especially strong on most of the compact sedans mentioned above.
What's the best deal? In our opinion, the current Elantra, The 2015 models have all been sold, leaving only the 2016 model. If you bring your own financing, you can take advantage of a $2,500 rebate on a brand-new 2016 Elantra. Need financing? Hyundai Financial is offering 0% APR for up to 66 months for qualified buyers. And if you're one of the many who'd rather lease, Hyundai is offering a killer $159/mo lease special on the Elantra.
But then again, shoppers can always wait for the new & improved 2017 Elantra.