If there's one thing that's missing in FCA's current lineup, it's a solid electric vehicle. Ram has introduced some electrified powertrains to its full-size 1500 pickup, Chrysler has the plug-in hybrid Pacifica, and Jeep's planning to introduce plug-in hybrid versions of the Renegade and the Compass, but the only fully electric vehicle under FCA's is the Fiat 500e. With a range of just 84 miles, it's time for the 500e to get revamped. And that's exactly what it sounds like will happen.
According to a report by Automotive News, FCA will invest $788 million into a new production line for the next-gen 500e. An unnamed executive told the outlet about the investment. The new 500e will be built at Fiat's plant in Mirafiori, which is a metropolitan city of Turin. The plant is expected to be able to churn out 80,000 units annually, with production of the vehicle set to begin during the second quarter of 2020.
The 500e came out in 2014 when electric cars were just coming into their infancy. So, at the time, the EV's pitiful 87-mile range wasn't horrible. The vehicle, though, was only available in California and Oregon, and was expensive with a starting price tag of above $32,000 before rebates. Range for the 2019 model hasn't improved and pricing has gone up to $34,955 (including destination). With minimal changes throughout its five-year span, it's no wonder that FCA has struggled to sell the 500e.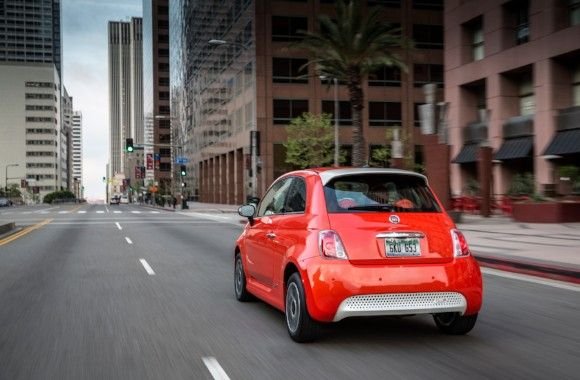 The latest crop of electric cars have more range than ever and are more affordable than ever, too. Tesla's one of the few automakers to eclipse the 300-mile mark with its vehicles, while Audi, Nissan, Jaguar, Chevrolet, Kia, and Hyundai all have electric cars with more than 200 miles of range. While 200 miles of range may be a little bit of a stretch for Fiat, it will need to at least have 125 miles if FCA wants it to be competitive with the Volkswagen e-Golf (125 miles), BMW i3 (153 miles), and Nissan Leaf (150 miles).
Coming out with an all-new 500e is a bit surprising, as we would've expected to see some major changes from Fiat if it were really serious about having an electric vehicle on the market. Either way, we're sure the vehicle will retain some of the current 500e's charm, including its subcompact size, funky styling, and nimble handling.
Pictured: Fiat 500e