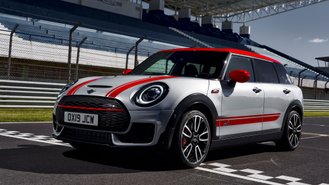 Uncertainty surrounding Brexit is causing BMW to delay the development of the next-gen Mini Cooper, reports Reuters. The German automaker is looking to cut costs and ways to ensure that long-term investments pay off amidst a lack of assuredness regarding Britain and the European Union's trade relations.
The current Mini Cooper is getting a little long in the tooth, as it dates back to 2014. Unfortunately, Brexit means that the UKL1 platform that the Mini Cooper sits on will be extended. "The lifespan of this platform has been extended," BMW spokesman Maximilian Schoeberl told Reuters. "For cost reasons and because of Brexit."
Regarding costs, BMW would have to invest in the current factories where the Mini is built, including the ones in Oxford and Born, the Netherlands. Instead of jumping into making a large scale investment, BMW wants to wait to see how negotiations go between Britain and the European Union. Higher tariffs could force the brand's hand on where it would have to shift more production of the Mini Cooper too.
As the outlet points out, automakers have been pushed to invest heavily in electrified vehicles – electric cars, hybrids, and plug-in hybrids. Additionally, Europe's strict anti-pollution rules are further forcing automakers toward moving away from just offering vehicles with an internal combustion engine. BMW's no different and has been affected by this change.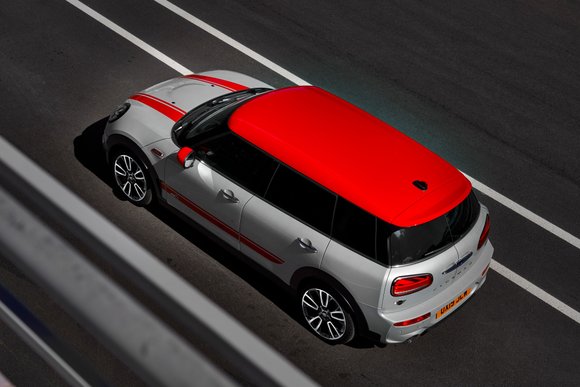 In the U.S., the Mini Cooper faces another complication: the SUV. Consumers have shifted back to wanting large SUVs and pickup trucks, leaving small city cars out in the dust. According to Automotive News' light vehicle sales report from last year, Mini sales fell by 17.4%. Between Brexit, the push toward electrification, and consumer interest in SUVs, one can understand why BMW's slow to come out with a new Cooper.
BMW isn't the only automaker to feel pressure from Brexit. Last year, Honda announced plans to close its manufacturing plant in Swindon, U.K. in 2021 when production of the current-gen Civic comes to an end. That would affect production of Civic hatchbacks, including the Civic Type R. Infiniti also announced that it would completely pull out of Britain. Nissan, Infiniti's parent company, stated that it would stop building the X-Trail SUV at its Sunderland plant.
Other automakers are also feeling stress from the need to make more efficient vehicles. A lot of brands are cutting jobs to free up some funds to invest in electrified vehicles. According to a report by Bloomberg before the end of 2019, automakers are on track to cut roughly 80,000 jobs in the next few years. If BMW doesn't want to cut jobs, it could cut the number of available powertrain combinations. Reuters claims that BMW wants to save $13.3 billion in cost savings and efficiency gains by 2022. To do that, the automaker could reduce the number of powertrains it offers by 50% and hack development costs of vehicles.
We can't say that we're surprised by BMW's decision to push back development of the Mini Cooper, but seeing Brexit as the primary reason is a little unexpected. If anything, we thought the sole reason would be the lack of consumer interest. The first Mini came out in 1957 and has been a part of BMW's lineup since 1994. Hopefully, BMW finds a way to keep the brand alive, as it's been a staple in the industry for decades.