Multiple automakers have already embraced an electrified future as a way to help meet tightening emissions and fuel regulations. Subaru, the Japanese automaker, has been alarmingly quiet on the hybrid and electric vehicle front. A recent report from Autocar claims that might change soon with one of the automaker's sportier models.
According to the outlet, citing the Dutch website AutoRAI, Subaru Europe's sales and marketing manager David Dello Stritto claimed that the next WRX STI will be a more eco-friendly model. Stritto told the Dutch outlet that the 2.5-liter turbocharged boxer engine found in the sporty sedan "can simply not exist in the future." Autocar claims a plug-in hybrid setup would replace the current powertrain in the sedan.
Retaining the boxer engine in the WRX STI, which is an iconic piece of the sporty model, is a possibility, as Subaru could use it as part of the combustion formula for the hybrid layout. The addition of electric motors opens up various avenues for Subaru, as it could place them at the back to power the rear wheels. The other option would be to put them at the front and send the engine's grunt to the back. Either way, we expect Subaru to hold on to the boxer engine.
If Subaru were to go down the electrified rabbit hole with the WRX STI, it wouldn't be anytime soon. "There will really be a new WRX STI in the future, but it takes time," said Stritto. "We're not giving up on 'fun to drive.'"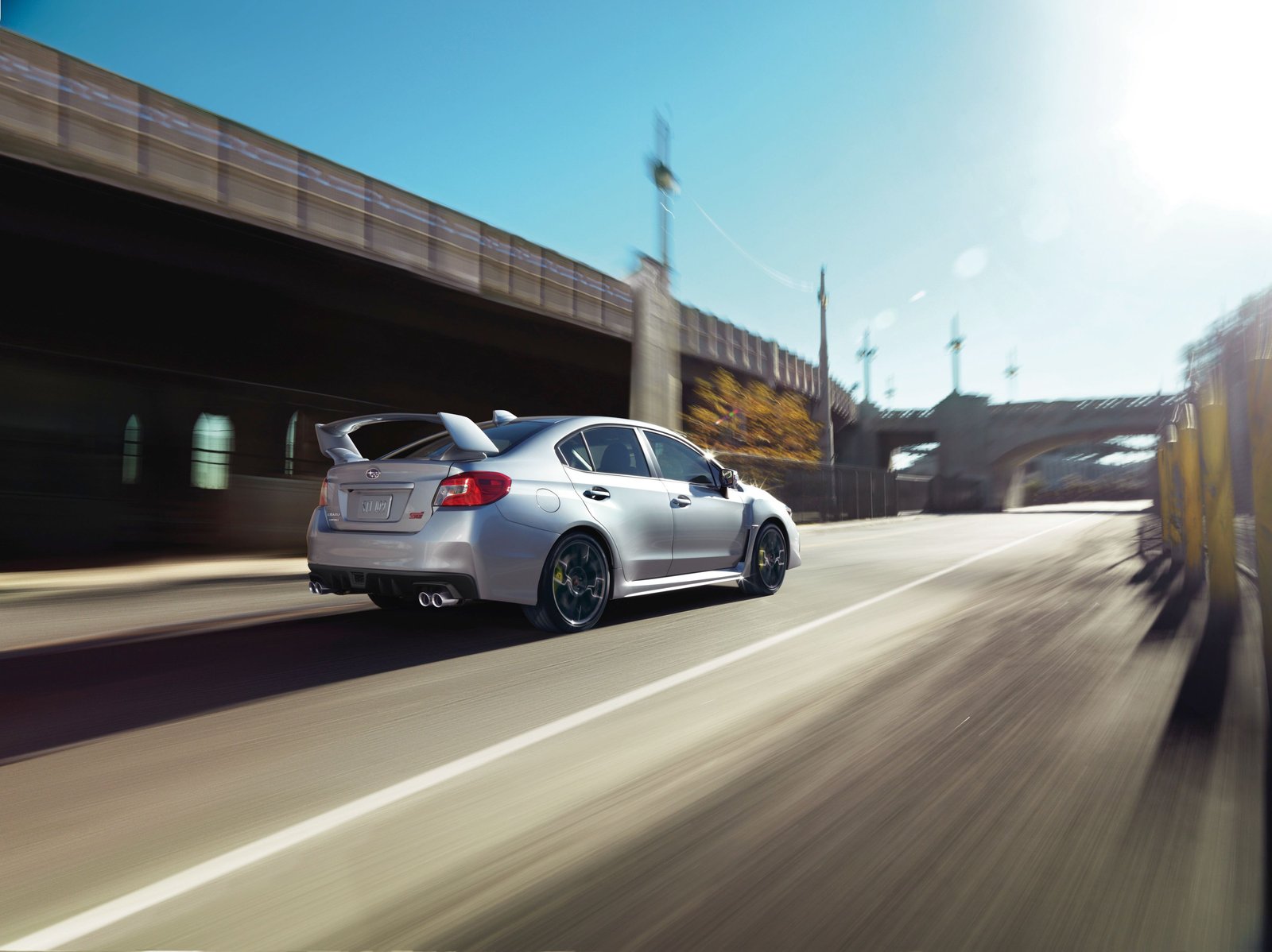 When the next WRX STI does come out, it'll sit on the new Subaru Global Platform architecture, which, as Autocar claims, has been developed with hybrids in mind.
A hybrid version of the WRX STI won't be the Japanese automaker's first attempt at creating a hybrid. That title belonged to the 2014 XV Crosstrek. Unfortunately, compared to its gasoline-powered counterpart, the hybrid didn't get much better fuel economy, had a smaller cargo area, and was nearly $4,500 more. With those downsides, it wasn't surprising to hear that the automaker killed the hybrid for the 2017 model year. Hopefully, Subaru can get the recipe right for its next hybrid, especially if it's an electrified version of the WRX STI.