While SUVs make up roughly half of Volvo's sales, the Swedish brand says it's still committed to sedans and wagons.
That claim will be proven next year when Volvo unveils the new S60 and V60. Speaking at the Geneva Motor Show this week to the UK's Auto Express, Volvo design head Thomas Ingenlath said the replacements for the company's current compact luxury sedan and wagon will come in 2018. They'll be based on many of the same pieces that make up the large S90, V90 and XC90 vehicles, but also the 2018 XC60 SUV that was just shown in Geneva.
But Ingenlath says the S60 and V60 will be a bigger step forward from their predecessors than the XC60 was. He says a more "muscular" design will be in order, with less of a formal look than the S90 and V90. In the wake of diminishing sedan demand, Volvo seems to be banking on sporty styling to lure Audi A4 and BMW 3-Series buyers over.
Ingenlath says the interior of the S60 and V60, however, will look much like that of the one in the XC60. Based on recent Volvo designs, that means it should have high-quality materials and a modern, minimalist feel. Engines should also mimic the ones that will be in the new XC60 -- all of which are 2.0-liter four-cylinder units. A plug-in hybrid should join the lineup.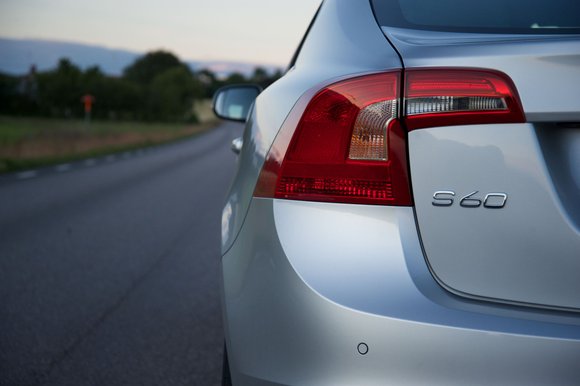 Another big change for the S60, at least, will be that it will be made in a new plant in South Carolina, rather than in Belgium as it is now. The V60, meanwhile, is expected to still be sourced from Sweden.
The S60 and V60 will likely go on sale at the end of 2018. The 2018 XC60, meanwhile, should land at US dealerships this fall.