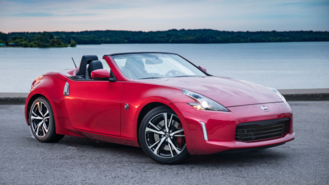 Fans of the top-down lifestyle will have to look outside Nissan for satisfaction. Motor Authority reported Nissan is killing the 370Z Roadster for the 2020 model year, making 2019 the last year to purchase the vehicle. The news comes at a time when the future of Nissan's Z-car and the GT-R face uncertainty.
Rumors for the next-generation 370Z range from "the car is dead" to "its right around the corner." At the 2019 New York International Auto Show, Hiroshi Tamura, chief product specialist for the GT-R and Nismo said customers would determine the future of both vehicles.
Overall Nissan 370Z sales have fallen since Nissan introduced the coupe in 2009 and the roadster in 2010. Sales in 2018 were a third of 2010 sales numbers. Since then, neither the coupe nor the roadster has received a significant redesign, though there was a mild refresh in 2012. However, many of its competitors have, making the 370Z Roadster a tough buy as other convertibles have more power, newer features, and comparable or cheaper price.
Take the Chevrolet Camaro as an example. Since its reintroduction in 2010, General Motors has redesigned the pony car. For $33,490, customers can get a 2019 Camaro convertible with the 335-horsepower V6 compared to the $41,920 price tag for the 370Z roadster and its 332 horsepower V6.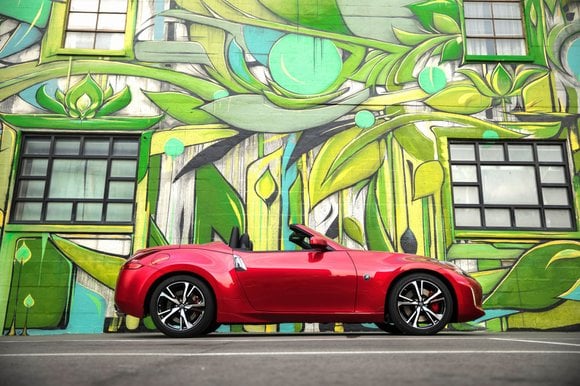 That's quite a price gap. For less than $2,000 more, shoppers could get a Camaro convertible with the 455-horsepower 6.2-liter V8 — which also seats four. Even the Ford Mustang is similarly priced to the Camaro, making the 370Z a complicated purchase to justify as both the Camaro and Mustang had complete redesigns just a couple of years ago. Other roadsters still on the market include the Fiat 124 Spider, Mazda MX-5 Miata, Jaguar F-Type, and Chevrolet Corvette. And all fall across the price spectrum — from about $25,000 to $65,000.
Customers eager for a convertible have plenty of choices now that Nissan is discontinuing the 370Z Roadster. However, if Nissan fans want the Z-car to continue, they'll have to prove to the automaker that there's a demand by spending their money.