In a bid to make its vehicles more competitive in the changing landscape, Nissan has announced that its Safety Shield 360 suite of advanced safety features will be standard on a total of 10 models in 2021. Currently, Safety Shield 360 is standard on six models: Maxima, Sentra, Leaf, Rogue Sport, Kicks, and Titan. Beyond confirming that the 2021 Rogue will come with Safety Shield 360 as standard, Nissan isn't saying what other three vehicles will get the safety suite.
Nissan Safety Shield 360 includes six features, which include automatic emergency braking with pedestrian detection, lane departure warning, high-beam assist, blind spot monitoring, rear cross traffic alert, and rear automatic braking. Compared to safety suits from other automakers, Nissan's is missing adaptive cruise control, lane keeping assist, and traffic sign recognition. Beyond those things, Safety Shield 360 is a well-rounded safety suite.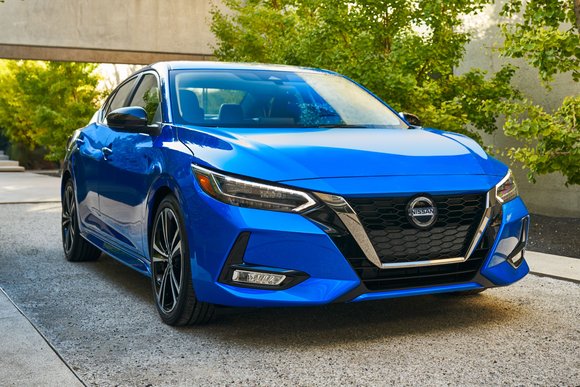 Having standard safety features isn't just a way for an automaker to be competitive, but it also helps them with safety ratings. The Insurance Institute for Highway Safety (IIHS) tests vehicles' automatic emergency braking system when avoiding pedestrians and vehicles. The organization makes notes on whether the system is standard or optional and also provides brownie points for vehicles with other advanced safety features.
With some help from Consumer Reports, the IIHS recently put out a list of new vehicles it recommends for teens. While Mazda had five vehicles on the list, Honda had three, and Subaru had three, Nissan only had one with the Altima. That's partly because Nissan only has two vehicles to earn one of the IIHS' awards – the Altima and Maxima. That's well behind rivals like Mazda (seven), Honda (seven), Toyota (five), Hyundai (10), and Kia (six).

Our best guess is that Nissan will add its Safety Shield 360 system to the Versa, Altima, and the new Frontier. Those vehicles seem like the logical choices to get the suite as standard. Unfortunately, we'll have to wait a few months to get the official word on which future vehicles from Nissan will come with the suite.