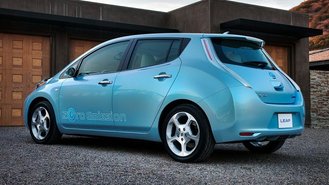 Most shoppers may not know that automakers can change things up in their lineups in the middle of the year without warning. Typically, these changes are subtle tweaks that few would notice. However, a recent change in battery capacity for the 2016 Nissan LEAF electric car will undoubtedly affect shoppers— especially when it comes to price.
According to Green Car Reports, Nissan has stopped production of the LEAF S with 24-kWh battery pack and replaced it with the 30-kWh battery that began the 2016 model year powering only the pricier SV and SL trims. GCR first learned of this changeover when it noticed that the base LEAF S was shown with the new 30-kWh battery in an ordering guide. Not convinced, the publication called Nissan to confirm.
Paige Presley of the communications group at Nissan confirmed that the automaker indeed dropped the 24-kWh battery in favor of the larger 30-kWh unit for the remainder of 2016. Nissan will also bundle the updated car with the previously optional Quick Charger Package.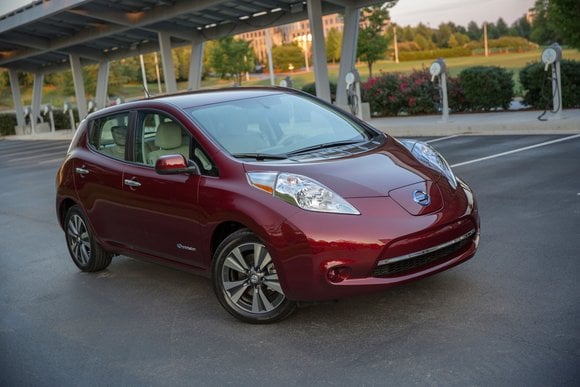 Despite the attractive increase in capacity, shoppers should be aware that the LEAF's base price will be going up considerably. Order guides indicate the LEAF S with 30-kWh battery will now start at $33,300 factoring both destination and the now-required Quick Charger Package. This equates to a hefty $3,440 price increase from the previous starting MSRP of $29,860.
For buyers who are still in the market for the 24-kWh model (Nissan is calling it the S-24), Presley said that there are some on dealer lots and buyers can locate them using Nissan's website. Based on our experience, shoppers should consider looking at the MSRP for the quickest indicator of which LEAF S is being listed for sale.
In terms of deals, the older LEAF S with 24-kWh battery is a less-attractive option following the cancellation of a $199/month, $0 due at signing lease introduced last month. There are currently no advertised offers on the new LEAF S with 30 kWh battery. Be sure to check out our monthly deal analysis on the LEAF for the latest updates as they become available.