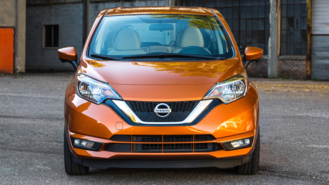 Small, fuel-efficient cars have been disappearing left and right as automakers respond to consumers' insatiable appetite for SUVs. The latest to be affected appears to be the Nissan Versa Note, as the automaker's 2019 order guide indicates model production will end this April. This is typically the sign that a model has been discontinued.
At the moment, we're seeing no indications that the sedan will face the same fate. Early order guides show the brand will continue to offer the 4-door through at least 2020. However, the car's future could be murky as cost-adding features like automatic emergency braking make their way to more of Nissan's lineup.
First introduced for 2014, the Note succeeded the old Versa hatchback as part of a rebranding effort to better compete with cars like the Honda Fit. The move also allowed the automaker to differentiate and market the hatchback differently from the sedan, considered the lowest-priced passenger car sold in the U.S.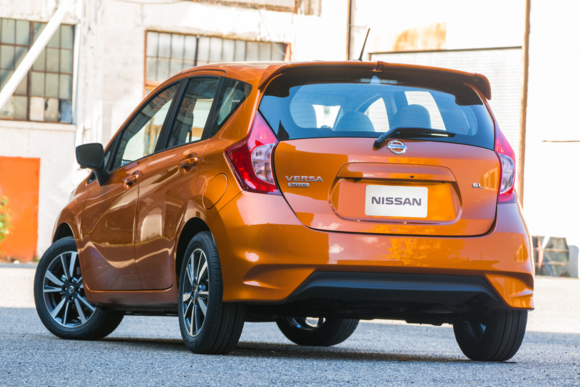 On paper, the Note is over $3,200 more expensive than the least-expensive sedan ($16,545 vs. $13,255, including $895 destination), though it's worth noting that the cheapest sedan is now only offered with a manual, while all Notes have a CVT. Adding a CVT to the sedan requires choosing the S+ trim, reducing the gap to $1,150.
Although Nissan doesn't make a distinction between the Versa sedan and Versa Note hatchback in sales reports, the company says it sold a total of 75,809 of both in 2018, a 29% decline from the same period in 2017. For comparison, there were well over 42,000 sales of the Rogue and Rogue Sport just in December of last year.
Shoppers in the market to buy a small car will have fewer choices in 2019. The Ford Fiesta and Chevrolet Cruze are also being discontinued, while production of the Ford Focus ended last year. Vehicles in the same general price range include the Honda Fit, Toyota Yaris Sedan, and Mitsubishi Mirage/Mitsubishi Mirage G4.
Although the Nissan Kicks offers more cargo capacity (25.3 cu. ft vs. 18.8), the latest driver assistance features and has comparable fuel economy (33 mpg vs. 34), it's considerably more expensive. Prices for the Kicks start at $19,585 including destination, a bargain for a small SUV but $3,040 more than the Note.
A Nissan spokesperson did not immediately respond to a request for comment for this story. Representatives for the automaker typically don't comment on future changes that have not yet been announced.
Explore more vehicles under $20,000 »