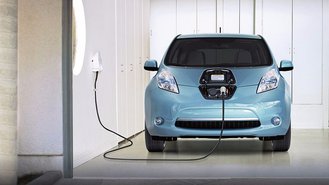 With its Supercharger network, Tesla has turned convenient, quick and free charging into a strong EV selling point. And Nissan has been following suit with its No Charge to Charge program for the LEAF. Recently, the Nissan enhanced its program to include 10 additional markets.
The 10 new markets include:
Charleston, SC
Charlotte, NC
Colorado Springs/Pueblo, CO
Greenville/Spartanburg/Asheville/Anderson, NC/SC
Jacksonville, FL
Miami, FL
Milwaukee, WI
Palm Springs, FL
Portland/Auburn, ME
Tampa/St. Petersburg/Sarasota, FL
While this is a great way to cushion the initial blow of switching from refueling to recharging, there is one flaw in Nissan's program. It lasts for only the first two years of ownership. This is a stark contrast to Tesla's Supercharger system, which is free for life for those who subscribe to it. On the flip-side, however, Tesla only offers free access to the Supercharger network on certain vehicles—all other buyers must pay for access—whereas Nissan offers the No Charge to Charge program to all LEAF buyers.
Also in Nissan's corner is the fact that the No Charge to Charge program covers public chargers in the owner's area. Tesla's Supercharger network, on the other hand, is only in select areas.
Nissan estimates that this program can save LEAF owners up to $1,000 over the course of two years.
Not only is it more convenient—and inexpensive—than ever to charge the LEAF, but it is also a great time to get an awesome deal on one. In August, Nissan has launched a new program that allows buyers to finance the 2016 LEAF at 0 percent APR for up to 72 months and up to $6,000 in cash incentives. This is in addition to the federal tax credit. For those who prefer to lease their vehicles, there is an amazing $0-down 36-month lease deal on the 2016 LEAF that runs just $199 per month.