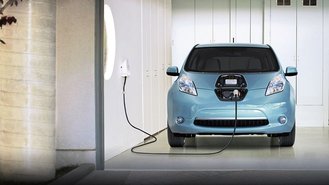 Nissan is locked in a race with most other automakers in the world to be the first to create a feasible and affordable way to replace gasoline-powered vehicles. Recently, the Japanese automaker revealed its own twist on one of the leading technologies, the hydrogen fuel cell, with its own e-Bio Fuel Cell.
This system runs similarly to the current hydrogen fuel-cell systems, but instead of needing to haul around expensive and dangerous hydrogen tanks, it uses ethanol, natural gas, and atmospheric oxygen to create hydrogen. The electrochemical reaction that takes place during this conversion is what powers the vehicle.
This powertrain delivers a silent drive, more than 370 miles of range, and good acceleration while being what Nissan calls "carbon neutral," despite the chemical process emitting some CO2. Nissan's claim is that the CO2 absorbed by the growing process of the sugarcane that this ethanol comes from will offset the amount of CO2 these cars would produce. While that math is all well and good, Nissan fails to mention that there are emissions created when harvesting and maintaining the crops, and when refining them into ethanol. So, the carbon-neutral claim may be out the window once you take all of this into account.
Nissan is already a leader in the world of alternative fuels, as its LEAF is one of the top-selling EVs. If this e-Bio Fuel Cell powertrain becomes a reality—and that's a huge "if"—then we should expect to see a version the LEAF using it. For now, there is no fuel-cell LEAF, but Nissan does great deals on this small, no-gas-needed hatchback. For folks looking for a lease, the 2016 LEAF is available on a 36-month program for just $199 per month with $1,999 due at signing. Alternatively, buyers can get APR as low as 0 percent and up to $4,000 in bonus cash on top of the $7,500 tax credit from Uncle Sam.