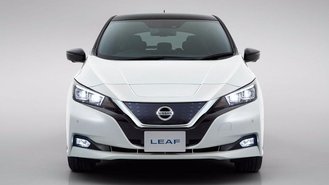 Nissan wants to get younger drivers interested in its electric vehicles, specifically the all-new Leaf, and the automaker thinks a sporty Nismo version of the EV could be the answer. According to a report by Autocar, Nissan design chief Alfonso Albaisa told the outlet that a more athletic version of its EV could attract consumers that are more preoccupied with the way their car looks – i.e. a younger crowd.
"The previous Leaf's design wasn't popular with the majority of people, so its look couldn't contribute to sales," Albaisa told Autocar. "The new car is lower, wider and sportier, with the point of this design being to get greater accessibility of the market."
Nissan's no stranger to amping up its regular models with some help from Nismo, as the automaker has various vehicles in its lineup, including the Juke, GT-R, 370Z, and Sentra, that proudly wear the Nismo badge. And according to Albaisa, engineering sportier Nismo parts for the Leaf wouldn't be particularly difficult.
As Autocar reports, a new Leaf E-Plus is expected to come out in 2019, which will reportedly have higher-capacity batteries and a stiffer structure, making it the ideal base for a Nismo model.