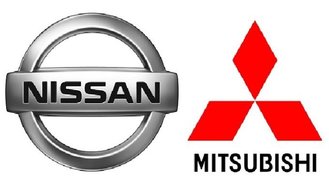 Last week, a report rolled out that Nissan was working out a deal that would help it secure a controlling interest in Mitsubishi. Today, the deal is official, as the two giants in the automotive realm have come to an agreement that involves Nissan purchasing a huge portion of the company that is currently fighting its way through a fuel-economy scandal in Japan.
In the end, Nissan dropped a full $2.2 billion on the embattled automaker, giving it 34 percent ownership of the company. This purchase will result in Mitsubishi Heavy Industry's holdings in the company dropping from 34 percent to just 22 percent, which gives Nissan control of the company, according to Japanese rules.
One of Nissan's key reasons for laying out all that cash for the struggling automaker is its competitiveness in the kei car segment in Japan. Currently, Nissan is struggling to keep pace in this tiny-car segment, having fallen way behind Suzuki and Daihatsu, but this purchase puts Nissan right in the thick of this hot segment. Reports also indicate that Nissan is interested in Mitsubishi's reach into the world of EVs.
There was no mention of this purchase impacting either Nissan or Mitsubishi here in the U.S., and we don't anticipate any big changes.
While we all know that Mitsubishi has plenty of wallet-friendly vehicles, Nissan also has some strong deals. For example, the 2016 Nissan LEAF is available on a 36-month lease for $199 per month with just $1,999 due at signing. Alternatively, buyers can also get 0 percent APR for 72 months and $4,000 in bonus cash on top of the $7,500 federal tax credit.