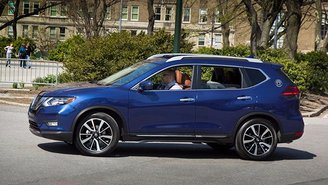 It is an accepted truth that people love to take their dogs for rides in the family car or truck. And judging by floppy-eared heads hanging out windows, all evidence indicates that dogs love doing the trip, too. However, vehicle interiors have never shown much concern for dog priorities (outstanding Honda Element Dog Friendly Edition aside). Sensing a howling need, Nissan has prepped a Rogue-based concept vehicle for this year's New York International Auto Show that opens a new dimension in pet care.
The Rogue Dogue [sic] concept is a study in canine-centric design fitted to the company's strong-selling midsized crossover. Features range from the straightforward (an easily-cleaned padded dog bed partitioned from the passenger seats, safety harness clips) to the thoughtful (a slide-away ramp, climate-control vents, built-in food and water bowls) to the wonderfully silly (a pressurized-water shower and hot-air dryer system).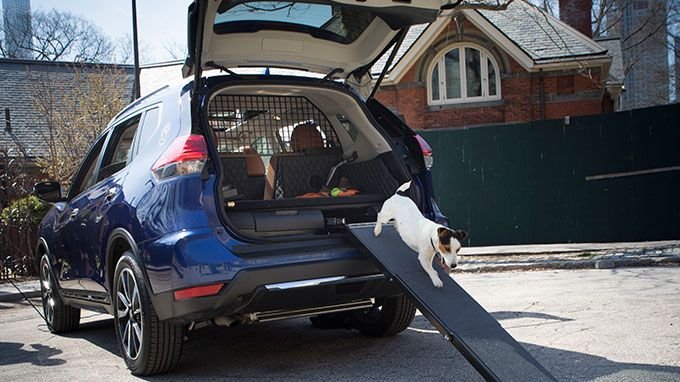 Nissan cites data collected from a survey that shows that 83 percent of dog owners want their furry companions to be as safe and comfortable as human passengers while on the move – and that more than 75 percent would consider dog-friendly features or options a positive influence during the vehicle-shopping process. While none of the Dogue's special touches are currently available on production Rogues, it wouldn't be a surprise to see at least some of the concept's features show up as options or accessories in the near future.