After only two model years, Nissan has decided to discontinue the Rogue Hybrid. Nissan recently announced pricing for the 2020 Rogue, and the hybrid variant was missing from the press release. Autoblog reached out to a Nissan spokesperson to get an official answer and the Rogue Hybrid is indeed dead.
"Nissan will not offer the Rogue Hybrid for model year 2020," Nissan spokesperson Kevin Raftery told the outlet. "We will continue to focus efforts on the best-selling Rogue and new 2020 Rogue Sport."
It's not hard to see why the Rogue Hybrid is out for 2020. The 2019 Rogue S starts at $26,065 (including destination), while the Rogue Hybrid is priced at $28,745. That extra $2,680 didn't result in a drastic difference in fuel economy, either.
The front-wheel-drive Rogue Hybrid was rated to get up to 34 mpg combined, while the regular Rogue was capable of getting up to 29 mpg combined. According to the EPA, the difference between the two vehicles in the same driving conditions results in an annual fuel savings of just $200 by going with the hybrid. So it would've taken roughly 13 years to recoup the initial cost difference.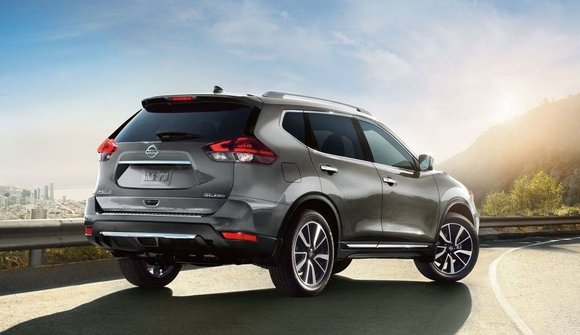 Another thing holding the Rogue Hybrid back from being more popular is the increase in hybrids recently. Automakers have finally started to introduce hybrid variants of SUVs and crossovers and they're more efficient than ever. The Kia Niro can get up to 50 mpg combined, the Lexus UX 250 h is rated to get up to 42 mpg combined, and the RAV4 Hybrid has a 40 mpg combined rating. These may not have the same interior space as the Rogue Hybrid, but they're much more efficient.
Lastly, Nissan didn't offer the 2019 Rogue Hybrid everywhere. There were only four areas where the hybrid was offered – the West, Northwest, Mountain, and Mid-Atlantic regions.
Since Nissan doesn't separate its Rogue Hybrid sales, it's impossible to say how many the automaker has sold compared to the regular Rogue. But if you're interested in a Rogue Hybrid, better act fast before they disappear.