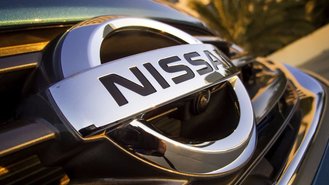 Despite the issues Tesla is now dealing with due to crashes involving its Autopilot system, Nissan is releasing its own semi-autonomous technology. Dubbed "ProPILOT," this system has some functionalities similar to Autopilot but differing in a few areas.
This new system will start its life in Nissan's home country of Japan as an option for the Serena minivan. Like Tesla's Autopilot in the Model S and Model X, it will use a range of tech to somewhat drive itself, utilizing a camera with advanced image processing, electronic power steering, and electronically controlled brakes. But it will lack one key element of the Autopilot system, and that's the ability to change lanes on the highway—the ProPILOT system is for single-lane use only.
ProPILOT will use the images it processes to detect other cars, pedestrians, or any other three-dimensional object on the roadway to safely navigate the road, including handling turns, calculating the correct distance between it and the car in front of it, and coming to a full stop if a car in front of it stops or a stationary object appears.
Should the car in front of the Serena come to a complete stop, ProPILOT remains active, but the driver must tap the accelerator or press the resume switch to move again. This system also calculates and maintains the safest distance between the vehicle and the car in front of it at speeds of 19 mph to 62 mph.
The below video provided by Nissan demonstrates the system's capabilities.
While ProPILOT will be exclusive to Japan at first, Nissan has plans to release it around the world, including the U.S. There is no timetable for this release, so stay tuned for updates.
Though this technology isn't available here yet, Nissan does have some great deals on its high-tech LEAF. It's available on a 36-month lease for just $199 per month after laying out $1,999 at signing. For those who prefer to finance, there is up to $4,000 in finance bonus cash plus 0 percent APR for up to 72 months.