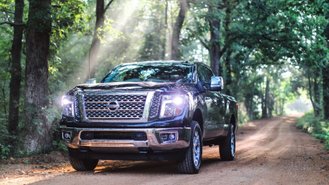 Chevrolet, Ram, and Ford all have diesel engines for their respective full-size offerings, but Nissan's taking a different route. According to The Drive, Nissan will end production of the Titan XD with the 5.0-liter Cummins V8 diesel engine by the end of 2019.
"This will help better position Nissan in the long term as we prepare for the launch of the new, dramatically refreshed 2020 Titan and Titan XD Gas later this year," a Nissan spokesperson told the outlet.
The Titan XD has always held a unique spot in the pickup truck segment, being slightly larger than the Chevrolet Silverado 1500, Ram 1500, and Ford F-150, but smaller than those automakers' heavy-duty options. With the introduction of the Titan XD back in 2016, Nissan also made a lot of fuss about the available turbodiesel 5.0-liter Cummins V8. Roughly three years down the road, and the Titan XD with the turbodiesel engine's run is over.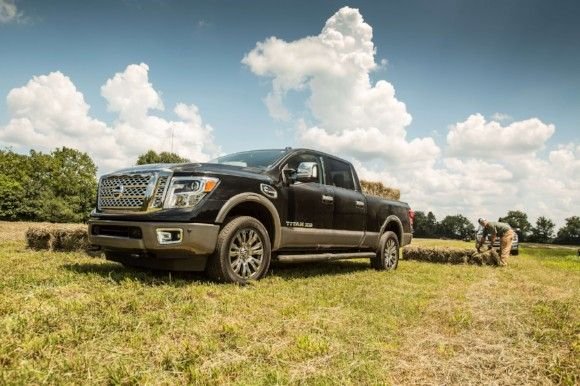 Because of Nissan's interesting placement for the XD, the Cummins turbodiesel had a hard time standing out. In the Titan XD, the engine produces 310 horsepower and 555 pound-feet of torque. The motor was good enough for a maximum towing capacity of 12,830 pounds. While those figures handily beat the latest diesel engines in the Ram 1500, Silverado 1500, and F-150, they're not even close to the heavy-duty segment.
Heavy-duty pickup trucks like the F-350, Silverado 3500, and Ram 3500 are nearing the four-digit mark for torque and all have towing capacities of at least 35,000 pounds. The Silverado 3500 is the leader of the bunch with a maximum towing capacity of 35,500 pounds, while Ram 3500's 6.7-liter Cummins turbodiesel has the most torque with 1,000 pound-feet. So in that regard, the Titan XD is well off the mark.
Going forward, it will be interesting to see where Nissan positions the 2020 Titan and Titan XD and whether it will offer a turbodiesel engine for the pickup. For the full-size segment, diesel engines are making a comeback, while heavy-duty options are squeezing even more performance out of their turbodiesel motors. We could see the upcoming 2020 Titans as soon as the State Fair of Texas in September.