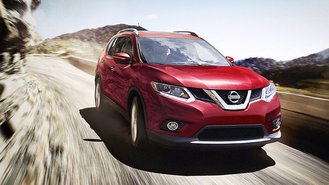 Nissan's best-selling model is the Nissan Altima. And the second best? Not the Sentra, not the Maxima--but the Rogue. The compact crossover continues to record big sales numbers, and Nissan brass has decided to boost production by a substantial 100,000 units to help quell the U.S. consumer's thirst for fuel-efficient crossovers. Moreover, a new smaller and even more fuel-efficient Rogue model will get added in 2016. And lastly, Nissan announced that the nation's bang-for-the-buck crossover darling, the Rogue Select, will subsequently get discontinued.
Side-by-Side Crossover Comparison »
Production Boost
The biggest news is the substantial production boost that Nissan is giving to the Rogue. Last year, the Rogue had a banner sales year for the automaker, selling a record 199,199 Rogues. However, that number came up short of what some of its competitors sold in the same period. The key thing to look at below is the blistering sales pace that the Rogue has set so far. Nissan knows that in order to really quench demand, it needs even more Rogues that it initially projected back in February.
| | | | | |
| --- | --- | --- | --- | --- |
| | 2014 Sales | June 2015 Sales | 2015 YTD Sales | Projected 2015 Sales* |
| Nissan Rogue | 199,199 | 3,722 | 135,397 | 270,794 |
| Honda CR-V | 335,019 | 3,645 | 163,018 | 326,034 |
| Ford Escape | 306,212 | 4,817 | 146,416 | 292,832 |
| Toyota RAV4 | 267,698 | 3,748 | 143,575 | 287,150 |
| Chevrolet Equinox | 242,242 | 1,966 | 145,685 | 291,370 |
*Estimate based on 2015 YTD sales pace.
Mini-Me Rogue
Yes, a slightly smaller and more fuel-efficient Rogue will make its way to our shores. It will be based on the Euro-market Nissan Qashqai--though that name won't stick for the U.S. version. It will also reportedly be the most fuel-efficient. The new mini-Rogue might utilize the 1.6 gasoline engine developed in Europe. Testing has seen the engine squeeze out as much as 53 mpg. As it stands today, the current 2015 Rogue gets 26/33 mpg. Although official numbers have yet to be released, this smaller, yet-to-be-named Rogue model could get up to 34/42 mpg.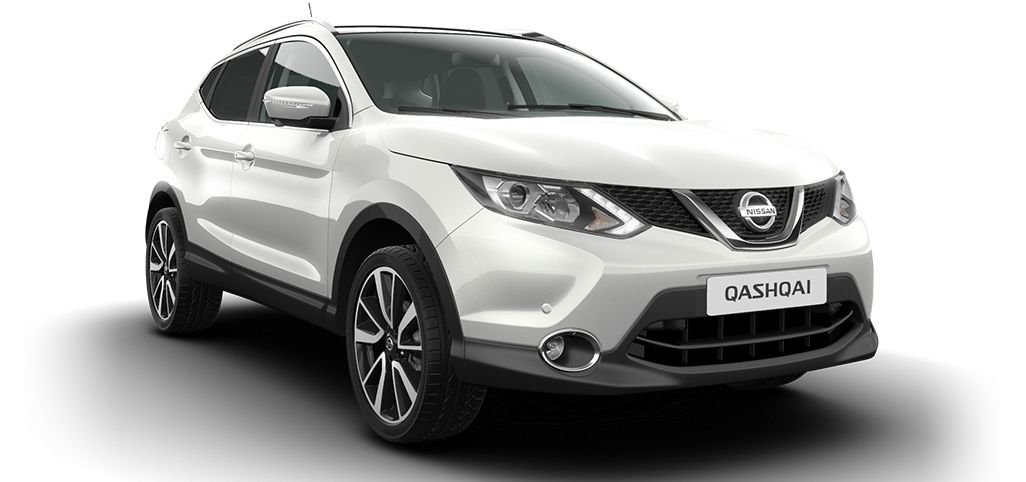 2015 Nissan Rogue Select Deals & Incentives »
Goodbye, Rogue Select
With the addition of the new smaller model to the Rogue lineup, something had to give. And that's going to be the current value crossover king, the 2015 Nissan Rogue Select which will get discontinued after the 2015 model year. If you're in the market for a killer deal on a compact crossover, the clock is ticking as only six months remain for the 2015 calendar year.
New Maxima, LEAF
It's all big news for the automaker as they continue to adapt and evolve to keep up with big industry heavyweights. Last month, Nissan released their highly-anticipated all-new Maxima which garnered some really good reviews from the automotive press. We haven't gotten our hands on one just yet, but it sure looks beautiful both inside and out. More importantly, it gives shoppers of the Camry XSE V6 ($32,195) and Accord Touring ($34,450) something sportier and more upscale for nearly the same price.
And just a couple weeks ago, they announced updates to the 2016 Nissan LEAF which will boost driving range from 84 miles per charge to 125 miles per charge. Even more impressive will be the next-gen 2017 LEAF. It will go even further with a driving range of around 250 miles--all on a single charge.
All in all, the next two years are going to be a huge for Nissan. We can't wait.