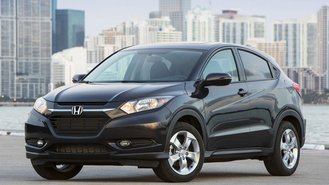 Earlier this morning, Honda officially announced pricing for the delayed yet highly-anticipated 2016 HR-V subcompact crossover. It's going to start at $19,995, but that price is for the 6-speed manual version--a feature many prospective shoppers will forego while opting for the less needy CVT. The option is no cause for alarm, however, as it will only set prospective shoppers back $800--not as big of an increase that some may expect.
Pricing & Sales Goals
Speaking of price, we're wondering how much the HR-V will cannibalize sales of the bigger and more powerful 2015 Honda CR-V. Honda has said that they expect to sell 70,000 HR-Vs in the U.S. this year alone. It's a classic case of under-promising and over-delivering, and we do think that it might take a big bite out of CR-V sales.
That being said, the Japanese automaker sold 335,019 CR-Vs in 2014, or roughly five times as many HR-Vs as it expects to sell. The CR-V comes in at a $3,575 more than the HR-V, so for consumers who are more price sensitive the decision will be a relative easy one to make.
Check out the latest incentives on the 2015 CR-V »
Chevrolet has a set a solid pace with their Trax crossover, which recorded 4,026 sales last month alone, and that will likely increase as production gains momentum. The Trax is a solid value play here, as it is essentially a de-badged and de-optioned version of its more expensive upscale stablemate, the 2015 Buick Encore.
New Subsegment + Big Competition
Honda has said that roughly 50% of HR-V buyers will be new to the brand. That might surprise some, but if you really think about it, it's a reasonable number. American consumers have a growing appetite for more utilitarian vehicles, but don't want to pay the price with a big ding in fuel economy. And the prices are definitely on the money, especially for those who learned from mistakes made before the financial crisis in 2007.
With the May 15th release date, Honda is going quickly join the current fray of subcompact crossovers which are currently available, including the 2015 Chevrolet Trax, 2016 FIAT 500x, 2015 Jeep Renegade.
The 2016 Mazda CX-3 is also around the corner and will join the growing number of these smaller, more nimble crossovers. Rounding out the field is the equally affordable 2015 Nissan Juke and the sporty 2015 MINI Countryman.
HR-V vs. CR-V vs. Fit
Which one should you choose? If it were up to us, we'd probably opt for the Fit and here's why. The HR-V will cost $3,480 more than the Fit and offers only a 6.1 cubic feet more of cargo volume when the seats are folded flat. The HR-V is, after all, based on the Fit. Yes it looks bigger on the outside, but we wouldn't let outward appearance forge our choice. The Fit is astonishingly roomy even more the tallest occupants. Moreover, leg room and head room are quite generous, even in the rear seat.
| | | | | | |
| --- | --- | --- | --- | --- | --- |
| | Base MSRP | Equipped w/ Auto | Cargo Capacity | Power | Fuel Economy (CVT) |
| 2016 Honda HR-V LX | $19,995 | $20,750 | 58.8 cubic ft. | 141 hp | 28/35 mpg |
| 2015 Honda CR-V LX | $24,325 | $24,325 | 70.9 cubic ft. | 185 hp | 27/34 mpg |
| 2015 Honda Fit LX | $16,470 | $17,270 | 52.7 cubic ft. | 130 hp | 33/41 mpg |
On the flipside, the CR-V makes a better use case for growing families who do need more space and even more cargo volume--the CR-V offers a more cavernous 70.0 cubic feet of capacity.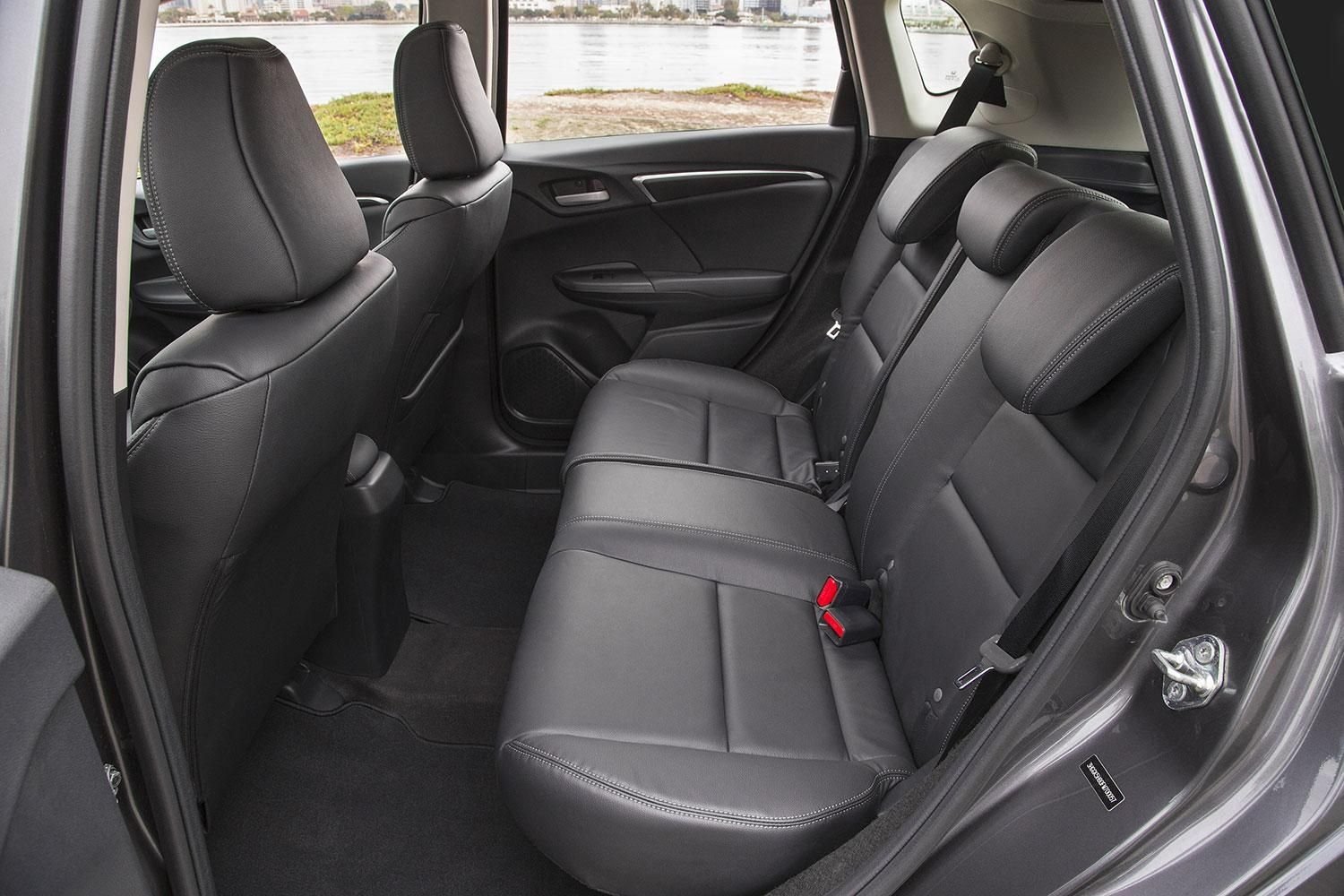 In the end, we recommend getting into all the vehicles mentioned here. You won't have to walk far, as their all made by Honda. In our opinion, the Fit offers the most bang-for-the-buck because it's more affordable, has nearly the same amount of space and and will get better fuel economy than the HR-V. But since there's currently a love affair with the crossover, many might just end up forking over the extra dough for something that has a more commanding view of the road and will be more in vogue with both their peers and road mates. If you rarely find yourself folding the seats flat to fit your belongings, the Fit makes the better fit.
See more Honda Fit deals and incentives »