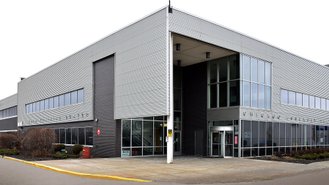 The majority of automakers that have production facilities in North America have shut them down over concerns with the spread of the coronavirus. Originally, Ford announced that it would be closing its plants in the country from March 19 to March 30. With the coronavirus continuing to spread like wildfire throughout the country, the automaker is reassessing its original plan. According to Automotive News, Ford's facilities could be closed beyond the end of March.
The automaker didn't provide a new timeline for when it believes it will reopen its plants. "We are assessing various options and working with union leaders – including the United Auto Workers and Unifor – on the optional timing for resuming vehicle production, keeping the well-being of our workforce top of mind," said Kumar Galhotra, Ford's president of North America, in a statement.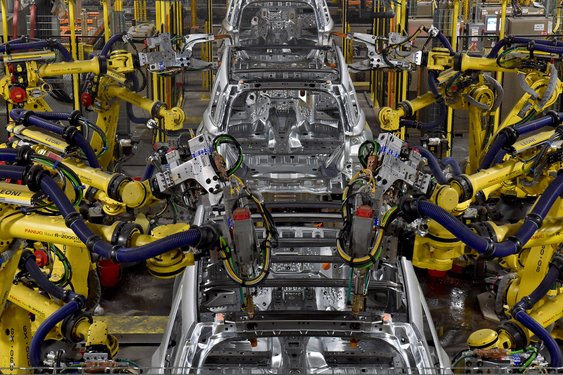 According to the outlet, other American automakers haven't announced any deviations from their original plans. But we could see them taking the same precautionary method as Ford and leaving things open-ended for the foreseeable future. Unfortunately, the virus continues to spread in the U.S. and mainstream testing hasn't begun. Some, like Ford's CEO Jim Hackett, believe the virus could be around until May.
More and more automakers are beginning to close down their factories to stop the spread of the coronavirus. Mazda recently announced that it would shut down its factory in Mexico for 10 days starting on March 25. Volvo's North American plant will go idle on March 26 and will commence production on April 14. Volkswagen's plant in Chattanooga, Tennessee closed on March 21 for a week of deep cleaning. Toyota already extended its original timeline and is closing plants until April 3. Lastly, Subaru recently announced that its only U.S. plant would close on March 23 for six days.
At the time of writing, Johns Hopkins University & Medicine's data claims that there are a total of 52,145 coronavirus cases in the U.S. A total of 677 people have died because of the virus.
Update: A few manufacturers have already announced extensions of plant closures into early April. Ford is planning to restart production as early as April 6 and FCA is aiming to open plants back up on April 14. Honda and Toyota are expected to resume production on April 7 and 20, respectively. Volkswagen plans on extending closures until April 5 and GM stated it will hold off on production until after March but has no set date for reopening.