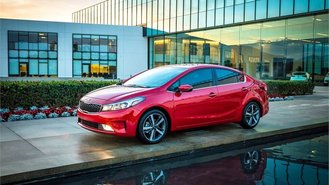 For 2018, the Insurance Institute for Highway Safety has altered its requirements for its Top Safety Pick Plus and Top Safety Pick awards. In order for vehicles to receive the institute's highest award, the Top Safety Pick Plus designation, cars will need to be fitted with headlights that earn a rating of at least "good" and also earn a rating of either "good" or "acceptable" in passenger-side protection in small overlap front crashes. That's in addition to the normal requirements for a TSP.
With the new changes, only 15 vehicles meet the new criteria. Of the 15 vehicles, four are small cars, three are from the midsize car category, five belong to the large luxury car segment, two are midsize, mainstream SUVs, and only one is a midsize luxury SUV. The 2018 Kia Forte, 2018 Subaru WRX, 2018 Subaru Impreza, 2018 Mercedes-Benz GLC, 2018 Toyota Camry, and 2018 Hyundai Santa Fe are a few of the vehicles to earn the IIHS' Top Safety Pick Plus award after the new requirements.
Under the 2017 requirements, there were a total of 70 vehicles that were awarded with the institute's Top Safety Pick Plus award. Segments that are now glaringly missing from the IIHS' highest safety rating include minivans, pickup trucks, and minicars.
Changes have also been made to the IIHS' Top Safety Pick award, which now requires vehicles to earn a rating of at least "acceptable" on IIHS' headlight test. With that little change, only 47 cars have earned the Top Safety Pick award. As of 2017, headlights didn't play a role in stopping vehicles from earning a Top Safety Pick rating, and the "acceptable" rating was good enough to contend for a TSP Plus.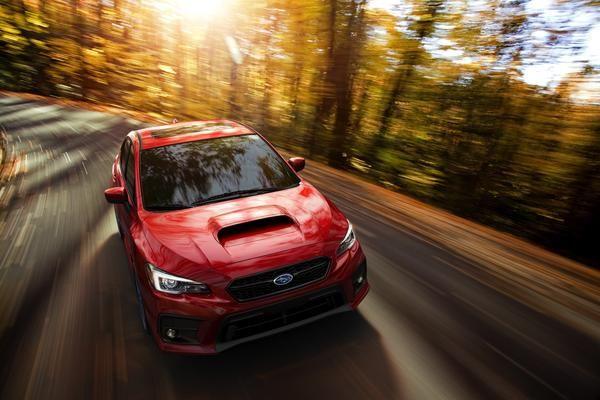 Hyundai (which includes Kia and Genesis) earned the most Top Safety Pick Plus awards, with six, while Subaru was second with four. Ford, Toyota, and BMW, have one TSP Plus each. When it comes to vehicles on the Top Safety Pick list, Toyota's at the top with 10 vehicles, Hyundai is close behind with nine offerings, and six of Subaru's vehicles managed to earn one of the institute's awards.
It's important to note that the IIHS claims the majority of winners in either category only qualify for the ratings when equipped with optional equipment, as front crash prevention systems and headlights that earn a rating of "good" or "acceptable" aren't available on base trims.