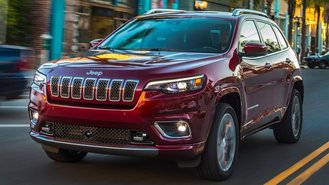 Fiat Chrysler Automobiles (FCA) is recalling more than 150,000 vehicles due to a brake issue that can inadvertently increase stopping distances. The recall affects several FCA models: the 2018 Dodge Journey, 2018 and 2019 Dodge Grand Caravan, 2018 and 2019 Jeep Compass, and 2019 Jeep Cherokee. The recall also affects 55,000 vehicles in Canada and Mexico.
The problems stems from unspecified brake components installed on the affected models in the spring of 2018. These components weren't built to specification. On new vehicles with low miles, the parts can cause gas bubbles to form in the brake fluid. While this won't stop the brakes from working, gas bubbles do increase a vehicle's stopping distance.
FCA isn't aware of any crashes or injuries related to the problem. Owners of affected vehicles will receive notification soon from the company if their vehicle is recalled. FCA believes one-third of affected vehicles are already at dealerships. Once an owner receives notification their vehicle is recalled, they can take it to a dealer to have the brake system inspected. Dealerships will bleed the brake system as needed.
Owners with any questions can call FCA at 1-800-853-1403. Owners can also find out on the National Highway Traffic Safety Administration's website by entering the vehicle identification number (VIN).