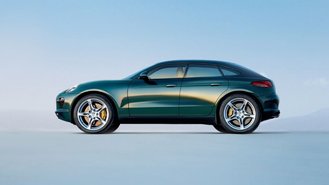 Porsche has a hit on their hands with the all-new Macan. But with that upbeat news comes a pinch of disappointment, as Porsche underestimated the popularity of the newest model in their expanding fleet of 2015 models. But that's about to change, as marching orders from Stuttgart have asked for a big boost in production for the $51k crossover.
With the average wait time for a Macan now reaching a full six months, some customers simply do not want to wait. Both the 2015 Audi Q5 and 2015 Lexus RX 350 are excellent replacements, as are BMW's trio of sportier crossovers.
Compare 2015 Luxury-Sport Crossovers >>
But for those unwilling to settle, the increase in production will help remedy the issues of a long wait time and buoyed pricing that still hovers at or above the MSRP price of $50,895. Last year, Porsche sold 7,241 Macans and helped the automaker reach its goal of selling 50,000 vehicles in the U.S. a full three years ahead of schedule.
2015 Crossover Buying Guides >>
How soon will it happen? We don't know for sure, but it should take at least a couple of months. For shoppers teetering on the tightrope of hope, we recommend waiting until then.