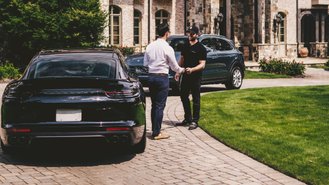 While other luxury automakers like Mercedes-Benz and Cadillac have killed off their subscription programs, Porsche is overhauling its program. No longer called Porsche Passport, the German automaker's subscription plan is now called Porsche Drive. Beyond the name change, the subscription plan now has a new tier and is being expanded to Los Angeles.
Porsche Drive is now available in three tiers: single-vehicle subscription, multi-vehicle subscription, and rental. The single-vehicle subscription plan provides members with one Porsche vehicle for one or three months. Members can choose from the Porsche Macan, 718 Cayman, 718 Boxster, Cayenne, Panamera, and 911. Prices range from $1,500 a month for the Macan to $2,600 a month for the 911. A $595 activation fee is required for members that choose to go with a one-month plan and is waived for the three-month plan. Both plans include 1,500 miles a month. Just like before, insurance, roadside assistance, maintenance, as well as complimentary delivery and pick-up are included.
The multi-vehicle subscription program allows members to swap their vehicles an unlimited amount of times through the app. Members can choose between two tiers with the multi-vehicle subscription plan, including the Launch and Accelerate Tiers. The two tiers share a lot of the same vehicles, but the Accelerate Tier brings the 911 into the mix. Both tiers include 2,000 miles a month, require a $595 activation fee, and require a subscription fee. For the Launch Tier, the subscription fee is $2,100 a month and is $3,100 a month for the Accelerate Tier.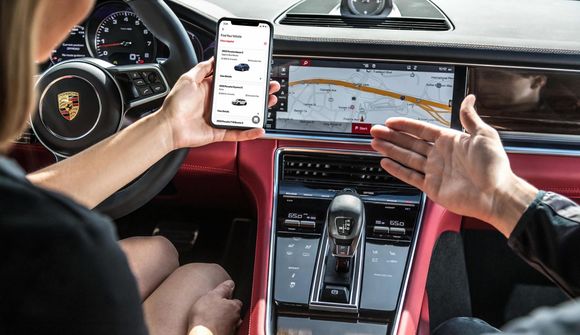 Customers that live within a 50-mile radius of participating dealers in Atlanta, Los Angeles, Phoenix, and San Diego are eligible for the single-vehicle subscription plan. Drop off and pick up of the vehicles have to be done within a 20-mile radius of the dealership. If you live outside of the 20-mile window, you'll find yourself driving to a location to pick up or drop off the vehicle.
If you're interested in getting into a Porsche for a weekend, a week, or just a few days, there's Porsche Drive Rental. Unlike the other subscription plans, rental provides users with daily and weekly options. Instead of having your vehicle dropped off, you'll have to pick it up from the dealership, though, a concierge will pick it up once your time with the vehicle is finished within the delivery area. Prices for the rental plan range from $245 a day for a Macan and go up to $2,415 a week for a 911.
Porsche's offered its multi-vehicle subscription plan since 2017, but it was only available in Atlanta and was called Porsche Passport. In the summer of 2019, the program was expanded to Las Vegas, Phoenix, and San Diego. At that time, Porsche also offered the program in Toronto, Ontario, marking the first time the subscription program was offered outside of the U.S.
According to the data Porsche received after offering its multi-vehicle subscription plan, the automaker found that some members were interested in staying in one model for a longer period instead of continually switching models. With that knowledge, it decided to come out with the single-vehicle option. The new plan will help Porsche draw new users that aren't interested in paying more money for the ability to switch vehicles.
Subscription programs are mostly offered by luxury automakers. BMW, Volvo, Jaguar Land Rover, Audi, Genesis, and Nissan all have OEM subscription plans in place. Automakers, though, have had trouble keeping subscription plans alive, except for Porsche, which has clearly seen a lot of success from its program. The new single-vehicle plan and expanding to Los Angeles will only help Porsche maintain its foothold as being one of the few brands with a successful subscription program.