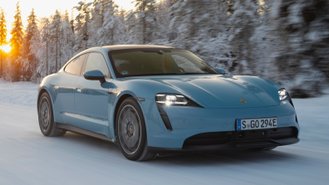 Currently, Porsche offers three trims for the Taycan: 4S, Turbo, and Turbo S. With pricing for the 4S starting at $105,150 and going up to $186,350 for the Turbo S, the electric sedan isn't exactly cheap. That, though, is going to change in the future, as Porsche is reportedly looking into introducing a more affordable version of the Taycan shortly.
Porsche R&D Chief Dr. Michael Steiner told the U.K.'s CAR that an entry-level model of the Taycan with two-wheel drive is currently in the works. "There will be a rear-wheel drive model with a smaller battery to make it more accessible price-wise, especially for markets that don't need 4wd – places like China, where weather conditions mean you don't need it," said Steiner.
Beyond confirming that another Tacyan is coming, Steiner didn't provide any information on pricing, range, performance, or production. So, we don't know how much it will cost, beyond being more affordable than the Taycan 4S, what kind of battery pack it will use, or when it will come out.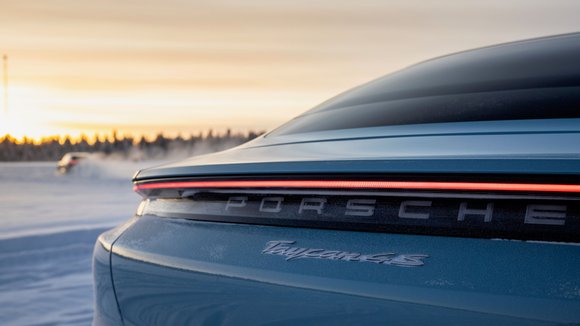 Currently, the most affordable Taycan 4S comes with a 79.2-kWh that produces 522 horsepower. A 93.4-kWh Performance Battery Plus is available and it raises power to 563 hp. The EPA doesn't have an official range figure for the base Taycan 4S yet, so it's difficult to say what we expect to see with the more affordable rear-wheel-drive model arrives. The Taycan Turbo and Turbo S come with the larger 93.4-kWh battery pack, but have been tuned to make 670 hp and 750 hp, respectively. Range isn't as competitive as the vehicle's output, as the Taycan Turbo is rated by the EPA to have a range of 201 miles, while the Turbo S has a range of 192 miles.
In terms of performance and range, we expect the upcoming Taycan to be the most affordable trim, the least powerful version, and have the least amount of range. Cutting the electric motor at the front won't affect range all that much, though, as Porsche's current system sees the electric sedan use the front motor to power the vehicle when driving on the highway in the name of efficiency. When it comes to pricing, the Taycan is still a Porsche, and it's the automaker's latest, cutting-edge model. So seeing pricing start at just below $100,000 wouldn't be surprising.
Steiner didn't confirm whether a rear-wheel-drive Taycan would be sold in the U.S., but the feature is important for many consumers in the country. CAR expects to see the vehicle go on sale in China before arriving in Britain in 2021. If the sedan were to be offered in the U.S., it would probably come after that in 2022.