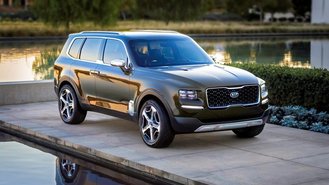 Kia has come out with a lot of new and redesigned vehicles lately — the sporty Stinger has been getting the most attention — but is still missing a large three-row SUV to sit above the Sorento. The South Korean automaker looks to change that in the near future with a production version of the Telluride concept that we saw two years ago. For everyone that enjoyed the way the concept looked when it first came out — we know we did — there's some good news, as Motor Trend is reporting that the production variant will likely share a lot of design cues from the concept.

Besides the Stinger, the majority of Kia's lineup isn't what we'd call muscular. The Telluride, though, at least in concept form, is. The boxy rear end, chunky fenders, and high belt line are a welcomed departure from Kia's current blueprint for its SUVs and crossovers, which are rounder. While we expect the overall layout to remain the same, we really hope that Kia brings the rectangular grille, quad cube-shaped LED headlights, and L-shaped rear taillights to the road-going vehicle, as those were standout features that we especially enjoyed.

In addition to the striking exterior, the Telluride concept arrived in 2016 with a clean, upscale interior that should make its way to the production model. As it's Kia's range-topping SUV, we're expecting plenty of high-end materials and equipment, like Nappa leather, high-end trim pieces, and heated second-row seats.

The concept had a two plus two seating layout, where a massive center console separated both the front and rear seats. While it was a striking design, the Telluride is rumored to be a seven seater, so we're expecting something a little more versatile – lower-end trims will likely feature a second-row bench that can seat three, while higher-spec variants will probably feature a pair of captain's chairs.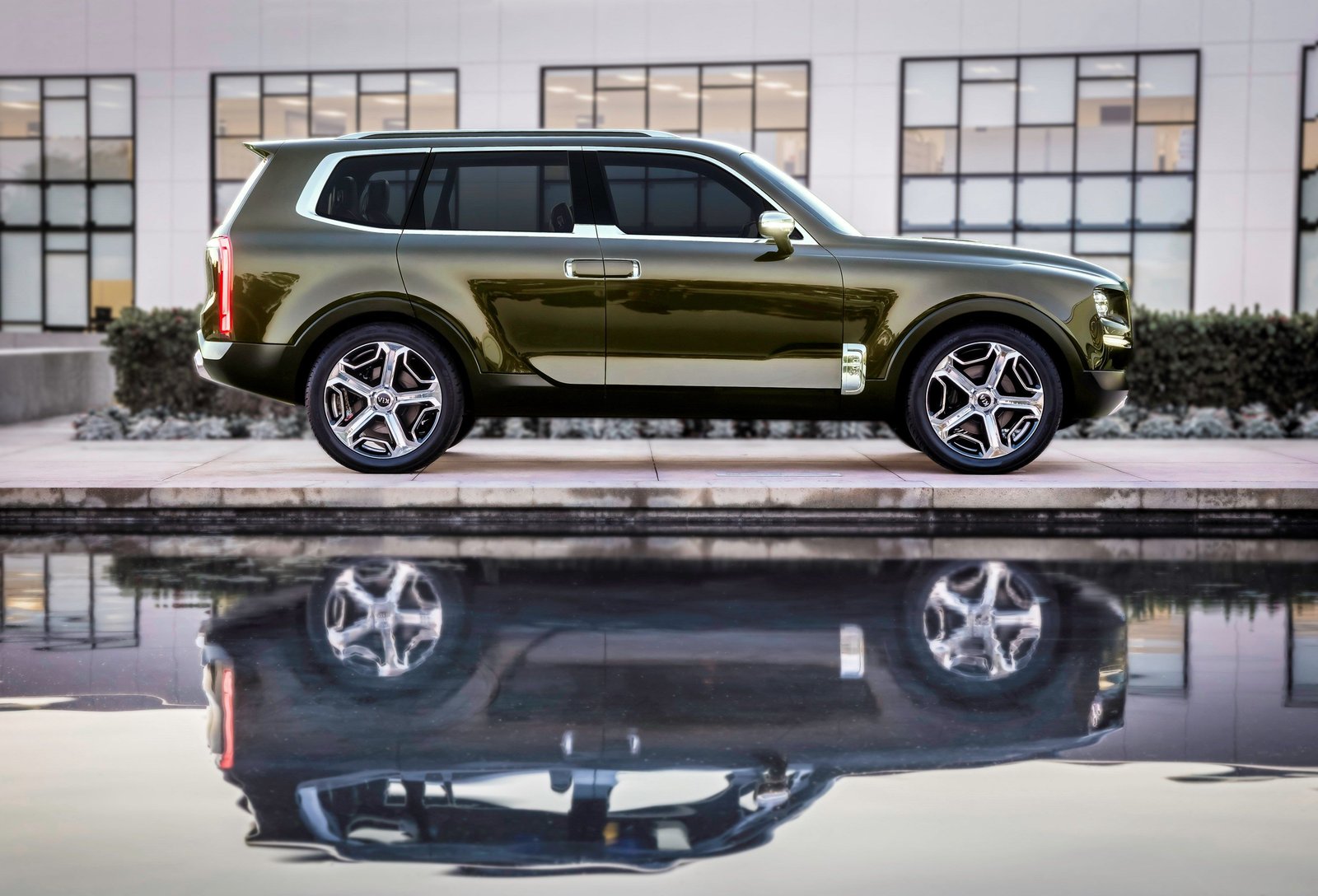 As far as powertrains, we're expecting the Telluride to be powered by a 3.3-liter V6 engine that's found in the new Sorento. In that vehicle, the motor produces 290 hp and 252 lb-ft of torque. While the concept was riding on the same rear-drive platform as the Genesis sedan line, there's a little chance of seeing a rear-wheel-drive platform for the production version. Instead, it's more likely that Kia would go with a front-wheel-drive-based platform with Kia's new all-wheel-drive system.

With its striking exterior design, upscale interior, and some tech-forward features, the Telluride sounds like it could be an expensive proposition. Kia, though, has carved a niche for itself by offering affordable vehicles with high-end touches. Expect the SUV to have an extensive list of features with a price tag that doesn't break the bank, just like its other offerings, when it comes out in the near future.