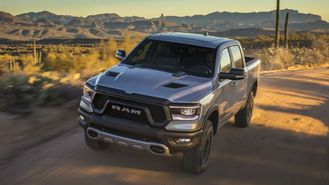 Diesel engines have returned to the midsize pickup truck segment with each of the Big Three American automakers offering the engine in one form or another. Ram was one of the first to wade back into the water with its previous-generation Ram 1500; however, the redesigned 2019 debuted without the powertrain on the menu. Customers hoping the redesigned pickup would offer the engine were rightfully disappointed. But that's about to change as Fiat Chrysler Automobiles' truck brand introduces a new 3.0-liter turbocharged V6 diesel for the Ram 1500, according to Autoblog.
The online publication spoke with Jim Morrison, the head of Ram Trucks, about the future of the brand. Morrison said the new Ram 1500 EcoDiesel would get a diesel engine but added that it wouldn't have the same diesel engine found in the Ram 1550 Classic — Ram is producing the previous-generation called Classic and new-generation trucks at the same time. The new 3.0-liter turbodiesel is the same engine that the Jeep Gladiator will receive in 2020. However, details about what makes the new diesel different from the old one remain a mystery.
The engine is expected to produce 260 horsepower and 442 pound-feet of torque unless Ram tunes the engine and changes the output for the truck. The new 3.0-liter turbodiesel V6 should add plenty of might thanks to the high torque figure while allowing the truck to achieve significant efficiency — a best of both worlds situation.
Both General Motors and Ford offer diesel powertrain choices for their midsized pickups. The F-150 features a Power Stroke 3.0-liter V6 that makes 250 horsepower and 440 pound-feet of torque. GM's diesel engine is a 3.0-liter inline-six that produces 277 horsepower and 460 pound-feet of torque. The new Ram diesel engine falls nicely between its two competitors. The addition of the diesel engine to the new Ram 1500 will help the truck better compete in the segment.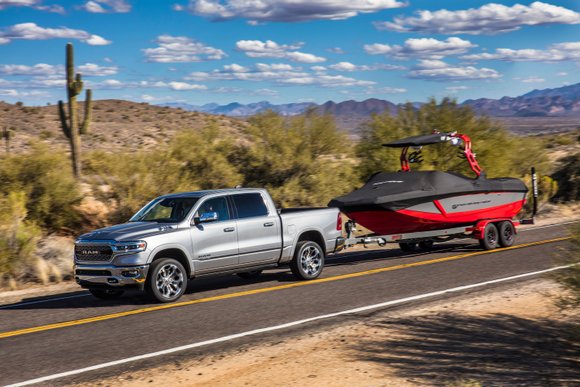 Pictured: 2019 RAM 1500