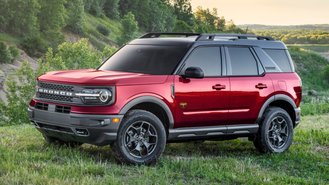 Ford has had a tough time with all-new models recently. The introduction of the Ford Explorer and Lincoln Aviator was marred by numerous recalls for various issues. The 2021 Ford Bronco Sport, which is one of the American automaker's hotly-anticipated SUVs, seems to be following the same path, as it's already involved in a recall. Ford's first recall for the compact Bronco Sport involves the vehicle's faulty rear suspension.
The recall affects 1,666 units of the Ford Bronco Sport in North America that were built in Mexico at the Hermosillo Stamping and Assembly Plant between July 22 and November 24, 2020. The issue with the affected SUVs is their rear suspension modules that may not be fully secured to the SUV's subframe. According to Ford, some Bronco Sport models may have left the factory with rear suspension models that have loose or missing bolts. This could affect the SUV's stability and increase the risk of an accident. It could also reduce the Bronco Sport's rear-impact crash performance.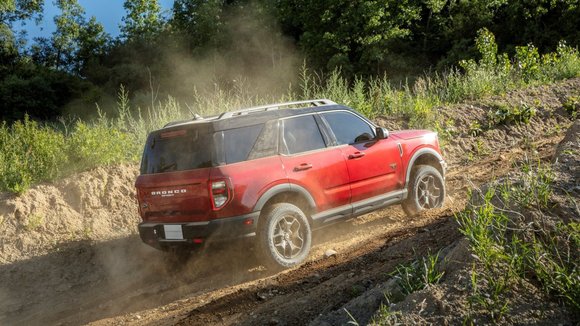 Ford claims that it's not aware of any injuries or accidents that have been caused because of the recall. The fix will see Ford dealers confirm that the rear suspension bolts are secured properly and replace them if needed. Since the issue just involves a few bolts, we're sure Ford has fixed the issue for future Bronco Sports.
Ford's new SUVs have been plagued by recalls recently. The 2020 Explorer did not have an easy birth, as the midsize SUV was involved in 10 recalls in a single year. The Lincoln Aviator, which shares the same platform and a lot of components as the Explorer, was involved in six recalls in one year. While the issues only affected a small number of vehicles, the recalls still posed a risk for owners and were a major hassle for consumers that had to constantly take their SUVs in to be fixed.
It's not unusual for a new vehicle to be included in a recall this early into its life. If anything, the first model year of an all-new vehicle tends to be the least reliable, as factories are working out all of the kinks. One, though, would've expected Ford to be on top of the matter after seeing how poorly the Explorer and Aviator launches were. The Bronco and Bronco Sport are some of the most important SUVs Ford has launched over the years, and recalls for the vehicles will certainly affect their appeal.