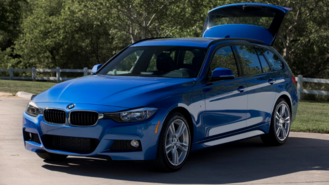 Just as it has for numerous model years, BMW will continue to offer the new 3-Series in multiple body styles. Unfortunately, we've just learned that the new 3-Series Sport Wagon is off the table, at least for consumers here in the U.S.

According to a report from CarBuzz, a BMW spokesman stated that "BMW of North America has no plans to bring the next-generation 3-Series Sports Wagon to the U.S. market" when asked about the arrival of the new 3-Series wagon. BMW has offered a wagon variant of the 3-Series in the country since 1997.

Interestingly, as we reported earlier this year, BMW will continue to sell the new, redesigned 2019 3-Series sedan alongside the "old" Sports Wagon and the Gran Turismo variant, even though the latter two are classified as 2019 model year vehicles.
That means buyers interested in a 3-Series with a long roof can still purchase a 330i xDrive model for a while. BMW is still offering a gas-powered 3-Series Sports Wagon, but it looks like the 328d wagon, which has a diesel engine, has already ended production.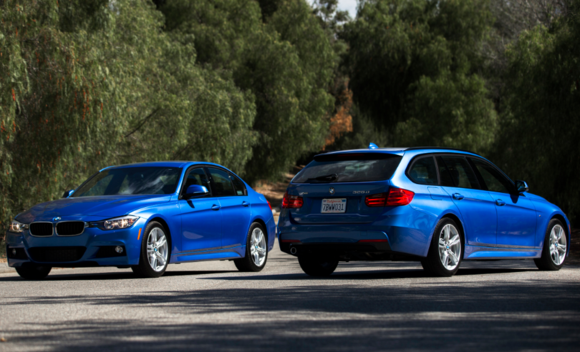 We honestly can't say that we're surprised by the decision. Consumers want crossovers and SUVs now, and wagons have always been a hard sell in the country.
While the 3-Series Sports Wagon gets close to having the same cargo capacity as a few of the brand's crossovers – the Sports Wagon has a total of 53 cubic feet of space, while the X2 is rated to have a total of 50.1 cubic feet of space, and the X1 is rated to hold a maximum of 59 cubic feet of cargo – it's much more expensive.
Pricing for the 330i xDrive Sports Wagon starts at $45,995 (prices include destination). For reference, the X1 sDrive28i costs $35,945, while the X2 sDrive28i has a starting price tag of $37,395.

Even though it seems like they're disappearing from streets, a few automakers still offer wagons. There's the Mercedes-Benz E-Class, Volkswagen offers the Golf Alltrack, and Audi sells the Allroad. Volvo has two wagons of its own, too, including the V60 and V90.
Learn more about the current 3-Series
Pictured: 2019 BMW 3-Series Wagon