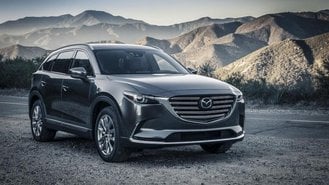 The entire Mazda lineup has undergone a complete transformation, except its aging CX-9 crossover. For some reason, the largest of the Mazdas has continued on without the brand's new KODO design language. Today, this all comes to an end, as Mazda has revealed the redesigned CX-9.
Like all KODO-styled models, the CX-9 features larger and more defined wheel arches, giving the midsize crossover a more aggressive appearance. The hood also gets a more shapely look, the grille is larger and more angular, and the headlights and front apron get complete overhauls, too. Around back is an all-new look as well, with taillights that are thinner and longer, a fully redesigned bumper, and a hatch with more curves to it.
Get your price on a new Mazda CX-9 »
The new CX-9 is an exercise in space utilization. It's 1.2 inches shorter than the previous-generation model, but its wheelbase is 2.2 inches longer, giving it more interior room than before. This extended wheelbase and shorter body also reduce the front and rear overhangs by 2.3 inches and 1 inch, respectively.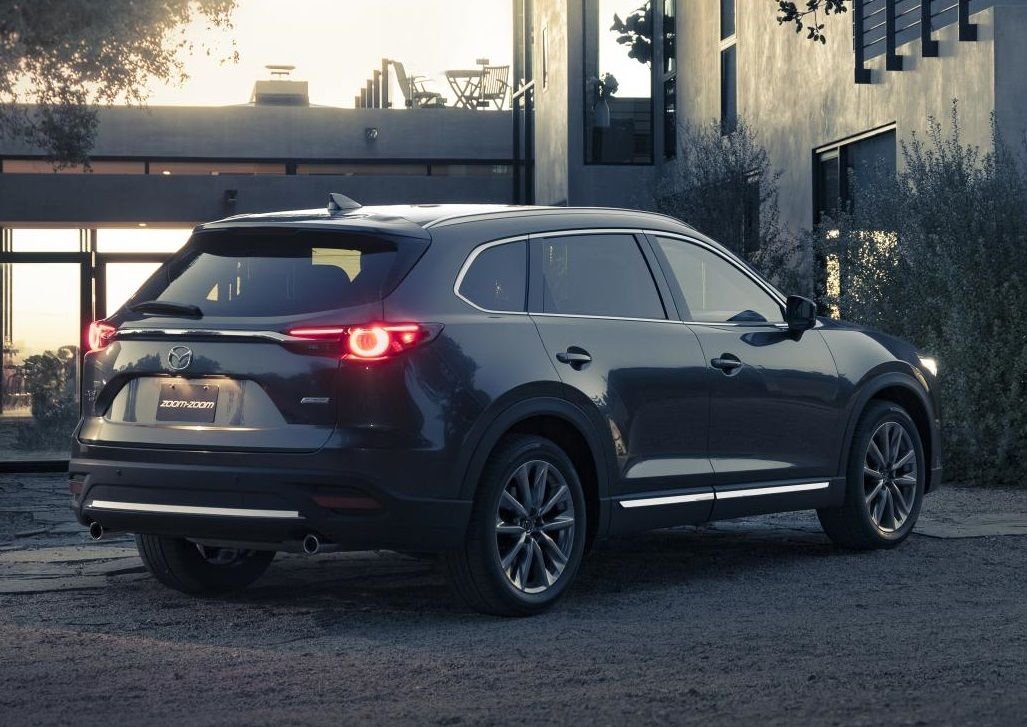 There is also a big change under the hood for the new model year, and that's the introduction of a 2.5-liter turbocharged four-cylinder (dubbed SKYACTIV-G 2.5T) to replace the outgoing 3.7-liter V6. Despite being turbocharged, this engine still has a high compression ratio -- the staple of SKYACTIV engines -- of 10.5-to-1. What's even more impressive is that at this high compression ratio, the turbocharger still injects a whopping 17.4 psi of boost.
All of this results in an output of 250 horsepower at 5,000 rpm and 310 pound-feet of torque at 2,000 rpm on 93-octane fuel. If you choose to use 87-octane fuel, the computer detunes the engine to 227 ponies. While this is a 23-horsepower drop relative to the 2015 CX-9's V6 engine, it is also a massive 40-pound-feet gain in torque, plus the redesigned CX-9 is between 198 and 287 pounds lighter than last year's model.
With the redesigned CX-9 set to arrive on dealer lots in the spring of 2016, look for even more aggressive deals on the 2015 CX-9 to start rolling in.