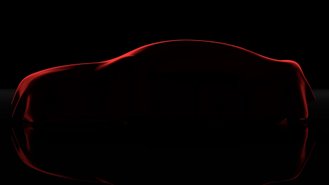 The coronavirus not only required automakers to stop manufacturing vehicles, but it also saw them lose money in sales and brought about a money crunch that saw a lot of brands put a hold on new-car launches. Now that automakers have opened their factories and production numbers are returning back to what they were before the coronavirus, new-vehicle launches are expected to ramp up over the next four years. But, as Automotive News reports, that may not be a good thing for automakers.
John Murphy, an automotive analyst at Bank of America Merrill Lynch, told the outlet that he believes approximately 250 new vehicles will be introduced over the next 48 months. Per year, that averages out to 63 new car launches, higher than the average of 40 vehicle launches over the past 20 years. Breaking down the new-car launches, the majority of them are expected to be crossovers, with pickups and SUVs accounting for another large portion. Furthermore, only half of the new cars coming out will have internal combustion engines. The other half will be spread almost evenly between electric cars and hybrids. The outlet claims that 43 new vehicles will be introduced before the end of this year.
While automakers rely on new-car releases for a bump in profits, Murphy doesn't expect that to happen anytime soon because of long-term effects by the coronavirus. The outlet, citing data from Bank of America, claims that auto sales are expected to fall by 25% to 12.7 million vehicles in 2020. Things are expected to get better in 2021, when 14.5 million cars are calculated to be sold. With the recession, consumers may not be rushing into dealerships to purchase one of those 43 new vehicles that are expected to come out this year.
When things return back to normal, the outlet believes that Honda, Hyundai, Kia, and Ford will be the best position, as those brands have an above-average replacement rate, which usually correlates to a better chance to increase market share.
Introducing a lot of new vehicles at a time when millions of Americans are still unemployed and the economy is just starting to come out of a recession may not seem like a smart idea, but it's the only thing automakers can do to draw customers in. While a lot of automakers were offering excellent deals during the coronavirus, some of them are gone, as brands desperately want to return to normal.
For consumers that are shopping for a new vehicle, the introduction of hundreds of new cars in the next four years is a good thing. With so much competition in every segment, automakers are throwing the kitchen sink at new models to try to get a leg up on the opposition. That means it's worth holding out for a new model, as it will certainly come with more tech features, updated exterior styling, and an upgraded cabin. The all-new 2021 Nissan Rogue is a great example of just how much automakers are willing to throw at new vehicles to draw consumers in. If you can wait, newer, better options are on the horizon.