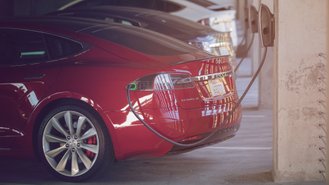 Things have not been easy for the humble manual transmission. Once seen as a rite of passage, the manual transmission has all but disappeared. The demise of the manual transmission comes at an interesting time in the automotive industry, as more automakers shift toward electrified vehicles. The changes have resulted in an interesting time where consumers would rather purchase an EV than get a car with a manual gearbox, as electric cars outsold manual transmissions for the first time ever last year.
According to Green Car Reports, which cites data collected from Power Information Network, cars with manual transmissions accounted for just 1.1% of total U.S. retail sales in 2019. Electric vehicles, on the other hand, made up 1.6% of sales last year. In 2018, cars with manual transmissions managed to hold off electric vehicles (1.6% compared to 1.5% respectively), but the third quarter of 2019 saw electric vehicle sales spike.
We can't say we're surprised by the news. There aren't a lot of cars on the market that are available with manual transmissions. And of the ones that are, they're either performance vehicles or really expensive high-performance vehicles. Audi decided to no longer offer a manual transmission in its vehicles a little while ago, the new Chevrolet C8 Corvette is an automatic-only sports car, and so is the new Toyota Supra.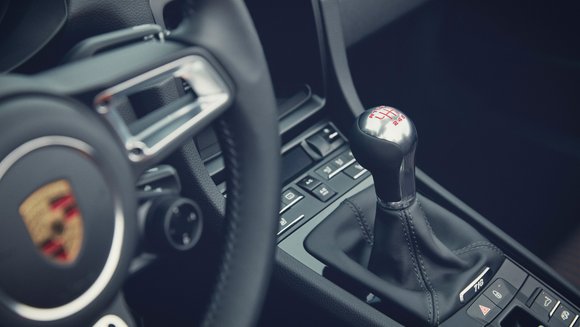 For the majority of automakers that continue to offer manual transmissions, a lot of them are part of expensive packages or involve getting a very specific layout. Take the 2020 Mazda3 Hatchback as an example. That vehicle is available with a manual transmission, but only if you go with the range-topping Premium Package and front-wheel drive. You can't even get all-wheel drive with the manual gearbox. So, over a base Mazda3 Hatchback with an automatic transmission, you're looking at spending an extra $3,800 to get a third pedal in the car.
Beyond pricing, there's another reason for consumers to go with an automatic transmission: they're better. Automakers have poured millions into developing new automatic gearboxes, including dual-clutch automatic transmissions and continuously variable transmissions (CVT) to make them more efficient, quicker at shifting, and smoother than manual transmissions. High-performance vehicles with dual-clutch transmissions can shift gears in milliseconds and allow drivers to maintain both hands on the wheel. Manuals are slower and require more effort.
With fewer vehicles available with manual transmissions and automakers forcing consumers to spend a lot more money on higher trim levels to get a manual gearbox, it's easy to see why consumers aren't opting for the transmission. We also think longer commute times and an increase in traffic have a lot to do with consumer preferences toward automatic transmissions, at least in places like Los Angeles.
Electric vehicles are only expected to become more popular. Brands like Tesla have made EVs more than just forms of transportation, but high-tech gadgets that have cutting-edge features. Emissions and fuel regulations are also expected to help increase the uptake of electric cars. While 2019 was the first year EVs outsold vehicles with a manual transmission, we don't think it will be the last. In the future, the manual transmission could become a novelty, like flip phones, typewriters, floppy disks, and dial-up Internet, eventually meeting their death with the introduction of autonomous cars.