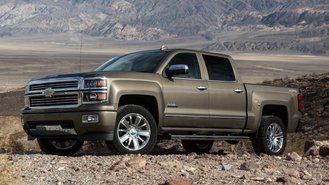 Alas, it's finally St. Patrick's Day. We're seeing green everywhere. And so are dealerships across the country. Now fifty-thousand bucks is a whole lotta' green. And it's a well-rounded sum normally applicable to a stout luxury sedan like a 2015 Audi A6 or a couple redesigned Nissan Rogues (with money left to spare for a 2-week vacation).
| | | | |
| --- | --- | --- | --- |
| | Highest Trim Level | MSRP Price 2014/2015 | March Incentives |
| 2015 Chevrolet Silverado | High Country 4x4 | $50,275 / $52,345 | $2,000 Rebate |
| 2015 Ford F-150 | Limited/Platinum | $55,605 / $55,875 | $1,000 Rebate |
| 2015 Toyota Tundra | Platinum/1794 4x4 | Sold Out / $49,075 | $750 Rebate |
| 2015 RAM 1500 | Longhorn 4x4 | $51,075 / $51,935 | $1,000 Lease Bonus |
Trend: High-End Trim Levels
But lately, we're seeing an increasing number of trucks approaching that price level--and we're not talking about HD options--but fully-clapped out luxury trim levels like the 2015 Chevrolet Silverado High Country, one of the luxurious and well-optioned trucks currently offered. The price? Try twice as much as a base model 2015 Silverado.
But shoppers aren't buying these trucks. They're leasing them. So says a report published recently that says that pickup truck leases were up 14% in 2014 compared to 3% in 2010. So what gives? Well, besides the price, people aren't using trucks like they used to. Advancements in engine technology and lightweight materials are making them fuel-efficient enough to commute in them on a daily basis, regardless of collar color.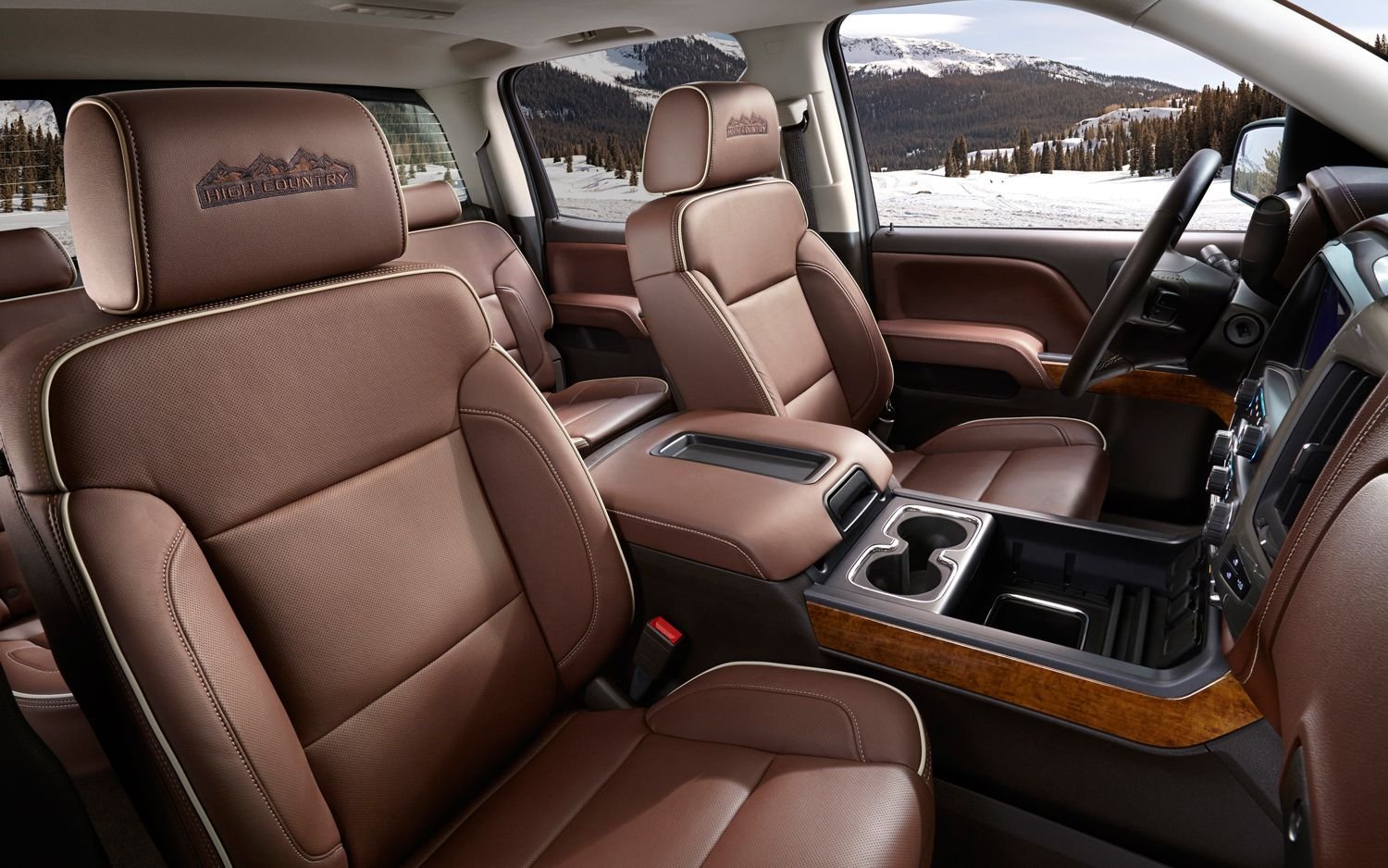 Top 10 Green Cars for St. Patrick's Day »
Usage Cases Changing
Which leads us to a common downfall to leasing: the dreaded mileage limit. Typically, leased vehicles only allow 10,000 - 12,000 miles annually. Well, although consumers are driving them to both work and soccer practice, they're not driving them cross-country on family trips. And they're not dumping 10,000 pounds of rocks at construction sites like those commercials illustrate. The usual wear & tear on trucks of yore are absent in today's cases. Trucks today are not beat up and abused like you might think.
The Case for Leasing
So should you lease a truck? We say yes. It makes sense, especially since we've heard personal stories around the office of drivers getting tired of trucks after a couple of years. By leasing a truck, you're afforded the flexibility of swapping it out should your needs or wants change. And that will definitely save you some green.