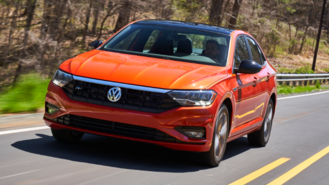 Sporty sedans are making a comeback and it looks like Volkswagen will join the fray soon with a new Jetta GLI. The nameplate isn't exactly new, as the Jetta GLI is approximately 34 years old and Volkswagen sold a Jetta GLI for the 2018 model year, but that doesn't make news of a new Jetta GLI any less exciting.

As Autoblog reports, a new, upgraded Jetta GLI will make an appearance at the 2019 Chicago Auto Show. Volkswagen recently came out with the 2019 Jetta, which marks the seventh generation of the sedan, and is now going to follow up by introducing a sporty variant to the lineup.
Just like with other Jetta GLI models from before, we expect the sporty trim to get a host of upgrades that make it more athletic, both aesthetically and in the way it drives. The 2018 Jetta GLI, for instance, came with larger, more powerful engines, bespoke suspension components, 18-inch wheels, and a unique exterior design.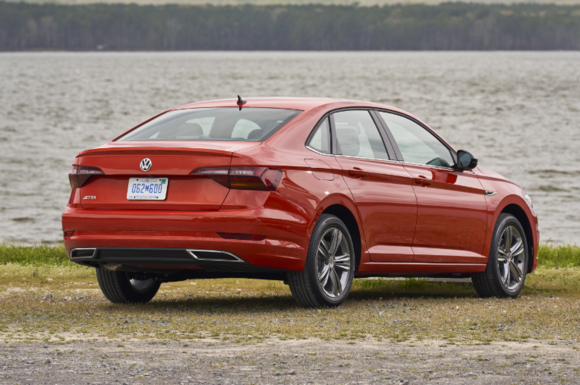 The outlet claims that the upcoming Jetta GLI will come with a multi-link independent rear suspension, instead of a torsion-beam arrangement, and get the 220-horsepower turbocharged 2.0-liter inline-four from the Golf GTI.
With VW axing the six-speed manual option last year, we doubt the automaker would offer a manual gearbox on the upcoming Jetta GLI. Instead, we expect the Jetta GLI's engine to be paired with an eight-speed automatic transmission.
A new Jetta GLI model sounds like the exact thing the Jetta lineup needs. In our review, we found the vehicle to be in the middle of the pack when it came to ride quality, performance, and handling. A more powerful engine and revised suspension should drastically help the sedan be a better performer.
Learn more about the current Jetta
Pictured: 2019 Jetta R-Line