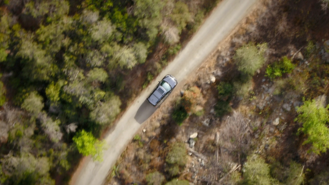 In an attempt to keep giving consumers what they want, Honda announced that it would be bringing the Passport nameplate back in a mid-size crossover. Positioned against vehicles like the Hyundai Santa Fe, Nissan Murano, and Toyota Highlander, the new Passport will slot above the CR-V and just below the Pilot.

While Honda's still keeping a lot of the Passport's specifications to itself, the automaker will unveil the vehicle at this month's Los Angeles Auto Show. The brand will livestream the crossover's official reveal on November 27 for those that are interested in seeing the vehicle a day early.

Honda stopped selling the original Passport back in 2002. Despite having a Honda badge, the vehicle was actually a rebadged Isuzu Rodeo. This time, things will be a little different, as it will be a Honda, through and through. The crossover might even share the same powertrain as the Pilot and is rumored to utilize the same platform, which means it would have a 280-horsepower 3.5-liter V6 that's paired to a nine-speed automatic transmission.

In the few teaser images of the new Passport, the SUV is going off-roading. So while unlikely, the vehicle could be a more off-roading oriented offering to take on the Toyota 4Runner and Jeep Wrangler. But we wouldn't hold our breaths for that. Though, if that were the case, the vehicle would definitely give Honda an edge over other brands, as most have moved away from rugged, old-school SUVs.

The 2019 Honda Passport is expected to go on sale early next year.