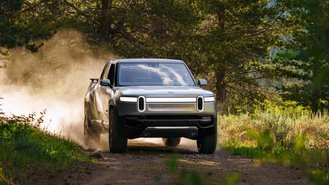 Car subscriptions are the next big thing. BMW, Cadillac, Volvo, Lexus, Mercedes-Benz, Porsche, and more have subscription programs that give consumers access to their respective vehicles over both short and long term periods. Rivian, the electric-truck startup that recently received a $500 million investment from Ford, is also looking to go down the subscription service route, reports Automotive News.

Rivian's CEO, R.J. Scaringe, told the outlet about the decision last week, as the electric automaker is looking to come out with a subscription service as part of its factory-direct retail model. The service will follow shortly after the launch of the brand next year. Just like with other brands, the idea behind coming out with a subscription service is to give consumers more flexibility. Instead of being stuck with just one car, one type of body style, or, presumably, one range, a subscription program gives customers more choices.

"You may use one solution to get to and from the office during the week," said Scaringe. "But on the weekend, you may want a subscription program."

Beyond coming out with a subscription service, Rivian will be adopting a sales model that's similar to Tesla's. Instead of having a traditional franchised dealer network like 99% of the auto industry, Rivian will sell its electric cars directly to customers.

"Core for us is maintaining direct ownership of our customers, which means it's a direct-sales model," said Scaringe. "But that doesn't mean we don't have partners that are working on the back end, running and maintaining and operating that ecosystem."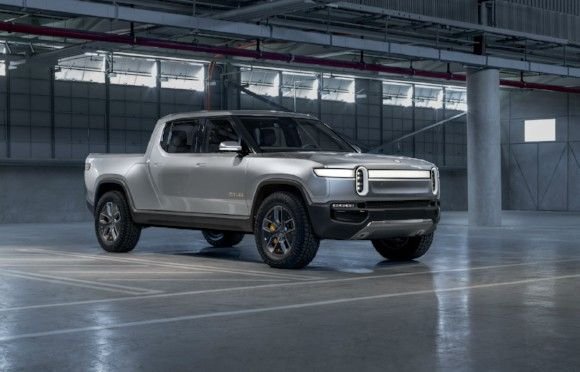 Rivian came out in 2009 with the intention of being a sports car automaker, but changed course in 2011 when the automaker set its sights on manufacturing trucks. Recently, Rivian introduced two electric concepts: the R1T pickup truck and the R1S SUV. Both will have a range of up to 400 miles and be able to get to 60 mph in 3 seconds.
They're expected to be rugged, too, as the pickup will have a towing capacity of 11,000 pounds, while the SUV will be rated to tow up to 7,700 pounds. Pricing for the vehicles is expected to fall between $69,000 and $72,500. These aren't the only EVs that Rivian will come out with, as the automaker plans to come out with six models by 2025.
A few years ago, Rivian received $200 million in funding to begin manufacturing vehicles at an old Mitsubishi plant in Normal, Illinois. Production of the automaker's vehicles at the plant is set to commence at full speed in 2020.

Since coming out nearly 10 years ago, Rivian has received a substantial amount of money from major companies. Amazon made a $700 million investment into the brand, Ford put $500 million into the company, and, more recently, Cox Automotive said it would be investing $350 million. Rivian recently entered into a deal with Amazon to supply the company with 100,000 electric delivery vans.