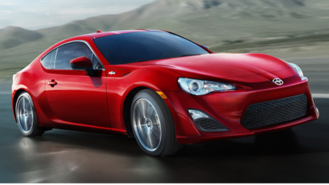 Things are shaping up for Scion this year. Toyota's youth-focused brand, whose lineup will receive a much-needed boost has been making news as of late. Two all-new models are headed to Scion dealerships later this year: the 2016 Scion iA sedan and the 2016 Scion iM hatchback. But the the most notable change might be the way prospective shoppers configure and buy Scion vehicles.
Millennials Gear Up For New Car Purchases »
Scion Pure Process Plus
Picture this: you've spent countless hours building and configuring the car of your dreams. You print out a crisp color copy of your build and take it to your local dealer. You meet with a salesman, but he needs to get his sales manager to crunch some numbers. "It'll only take a few minutes," he says. We all know how the story goes...
Let's face it: nobody likes spending the better half of a day at a dealership, especially when it comes to agreeing on a price. That's why Scion launched their no-haggle Pure Price policy earlier this year.
The typical car buyer spends between 4-5 hours at the dealership. Scion understands that this can be frustrating, so it listened to its customers and has introduced Scion Pure Process Plus, which should not be confused with Scion Pure Price.
Scion's Pure Process Plus streamlines the car-buying process by enabling shoppers to build their car online while also allowing them to apply and secure financing online. Shoppers can also check local inventory to ensure that the model they want is in stock. The end result is that the time spent at the dealership is cut in half, making the process more efficient and enjoyable.
The end goal is to shave the time spent in a dealership down to about an hour, and they might in fact hit that mark in 2016, especially if the pilot program expands out to more dealerships.
Coupled with the brand's aforementioned Pure Price policy, the brand is well-positioned to service the growing number of millennials looking to purchase their very first new car.
See Scion's newest car lineup »
Don't Forget
Although it might seem obvious, we have to say it: test drive the Scion model you are interested in buying. For this, you'll have to visit your local Scion dealership. Moreover, if you have a trade-in, you'll have to go into the dealer to get an appraisal. Granted, the dealer can give you a ballpark estimate for the value of your trade-in, but it's a good idea to bring it in to get a more fair and accurate assessment.
A Step in the Right Direction
At CarsDirect, we pioneered the way online car shopping should be, offering consumers a destination to not only build and configure a car, truck or crossover to their exact liking, but to also offer a way to see the latest deals on incentives on a particular model. It's refreshing to see Scion taking that approach by offering a new process geared at simplifying the car buying experience.
Scion FR-S Pricing Insights »
Scion tC Pricing Insights »
Scion xB Pricing Insights »