Today, April 22, 2015 marks the 45th anniversary of Earth Day. So the reports circulating throughout the automotive world can either shed a positive or negative light on the auspicious occasion. We're seeing both. The same can be said from a car-buying standpoint. With the big dip in gas prices, consumers are getting their freedom of choice back once again. The reasoning steadily creeps in during the morning run, the morning coffee and the morning commute. Alas, the economics of owning a more fuel-thirsty vehicle begins to make more sense.
Allow us to illustrate: a 2015 Chevrolet Suburban weighs around 5,546 pounds. It gets a decent 16/23 mpg and features a 31-gallon fuel tank. Back in April of 2014, that tank cost $114 to fill. Today, it only costs $77. But is now the right time to buy one? That depends on which notion you subscribe to. More specifically, the question you should be asking yourself is this: will gas prices continue to stay at today's $2.48/gallon price levels?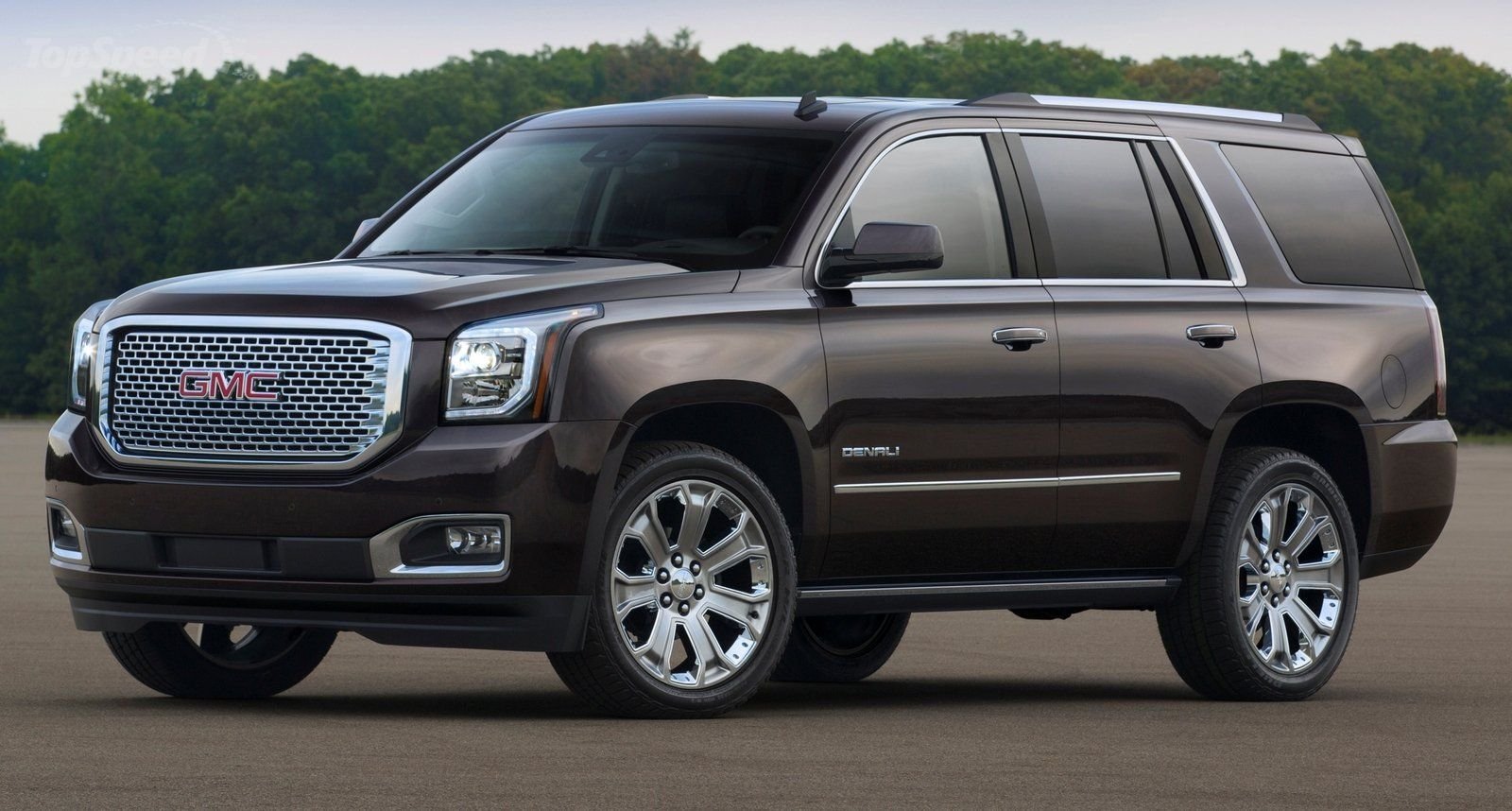 The Case for the SUV
We said it in December, and we'll say it again: if you're in the market for a new vehicle and need a large SUV with the cargo capacity of the aforementioned 'Burban (or Mercedes L450 / GL550), by all means, go for it. Your trips to the 87-Octane pump at Costco won't hurt so bad.
But history has a way of showing us that the short dip in gas prices will not last, all without a drop of remorse for the pocketbook pain it will cause for those who don't plan realistically. So really make an informed buying decision. If you don't bat an eyelid to $100-a-week trips to the pump, you can probably weather the fluctuation in gas prices. But if that scenario worries you, opt for a more fuel-efficient vehicle that won't break your budget. Alternatives like the 2015 Subaru Outback and 2015 Honda CR-V make the most sense for SUV or crossover shoppers on the fence.
The Case for the Hybrid
We've seen this movie before. Gas prices skyrocket, hybrid prices inch upward. Gas prices plummet, and hybrid prices drop. You can use today's news as an opportunity to buy a fuel-efficient hybrid. Doing so might not save you as much as if gas prices were high, but the long-term benefits will. You won't stress out each time gas prices spike due to natural disasters, oil production slowdowns or geopolitical turbulence.
And the current incentives are outstanding, especially on the 50-mpg Toyota Prius c. Buyers in Southern California can save $2,000--an unheard of incentive up until this month.
We won't hide from the other side of the argument. Yes, hybrids cost more than their conventional counterparts. A 2015 Toyota Camry Hybrid LE starts at $27,615. A regular 2015 Toyota Camry LE starts at $23,795. The price difference of $3,820 will take a consumer around 14 years to recoup* at April 2015 fuel prices.
The Case for...Goldilocks
So, with the scenarios mentioned above, what's a car shopper to do? Oftentimes, a Goldilocks-like middle-ground can be had. And with that, here are the models which we feel offer the best blend of fuel economy and price within their respective segments:
*How we arrived at this calculation
National Gas Price Avg = $2.48/g
Annual Miles Driven = 12,000 miles
$3,820 price difference / $273 = 14 years