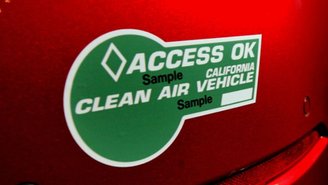 No, the McRib is not back. But car shoppers in California who put a whole lotta stock in single-occupant carpool access are getting their wish as legislation has been approved to release 15,000 more of those highly-sought after green HOV stickers. It's now up to Governor Jerry Brown to sign the legislation (AB 95) by July 1, 2015. In all likelihood, he will according to HybridCars.com.
Cars Eligible for California HOV Access »
Why Drivers Want 'Em
If you live in the sunny state of California, chances are you have a rough commute to work or school. And if that commute forces you to use the most congested highway system in the world, you're in for a lot of time spent coasting along at 5 - 10 mph while vehicles in the carpool lanes whiz by at a speed roughly ten times that of your own. The only drivers lucky enough to be in those quicker lanes are those who have a passenger and those who have green or white carpool stickers.
And as it stands today, 68,343 of the 70,000 Green Clean Air Vehicle stickers have been allocated. Drivers of conventional vehicles--even run-of-the-mill Hybrids--need at least two occupants in the vehicle at all times when driving in the fast-moving carpool lanes.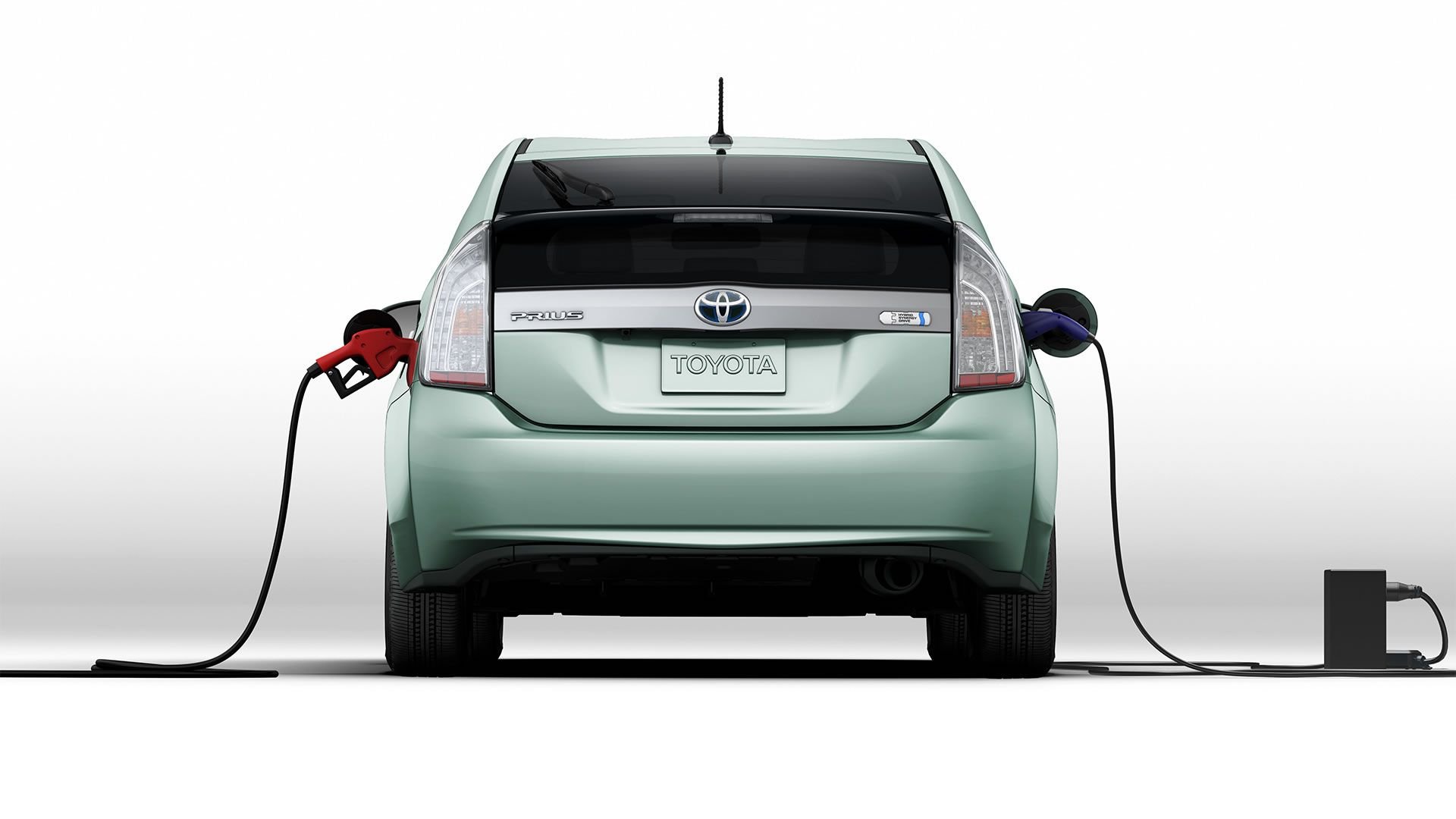 Vehicles Which Qualify For Carpool Stickers
So which vehicles qualify for carpool stickers? Well, for the aforementioned green carpool stickers (there are also white carpool stickers), the list is a short one and only includes plug-in vehicles like the 2015 Toyota Prius Plug-In and 2015 Chevy Volt. Another piece of good news is that both of these vehicles have some solid incentives this month on top of Federal Tax Credits.
2015 Toyota Prius Plug-In Deals & Incentives »
2015 Chevy Volt Deals & Incentives »
Should You Buy Now Or Wait?
If you have the chance to buy a vehicle with the green carpool stickers without any impact on price, you might want to jump on the opportunity. Although it's highly likely that Governor Brown will sign the bill within a couple weeks, shoppers who are a little more risk averse might see now as the perfect time to buy or lease a vehicle, especially with the current incentives.
On the other hand, the deals might improve for the busy 4th of July weekend. But that remains to be seen. The perfect scenario would be a bigger cash back deal during the holiday on top of Federal Tax Credits and a shiny green carpool sticker emblazoned on the side of your new car.
Be sure to check out the most pricing and incentive updates on the vehicles you're interested in. We update our deals as incentives and rebates are released, which is usually during the first ten days of the month.