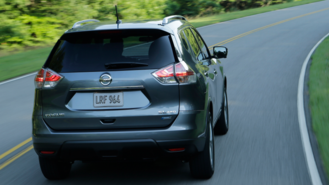 The prospect of smaller refunds (or none at all) has introduced much uncertainty as we head into tax season. The IRS says the average refund through February 1 fell 8% compared to the previous year, from $2,035 to $1,865. Interestingly, the reason for that could be more complex than many consumers realize.
According to a report by Auto Remarketing, refunds haven't been issued yet for returns that claim the Earned Income Tax Credit or the Additional Child Tax Credit. By law, the outlet says that can't happen until February 15. Is the data merely skewed? Or are shoppers in for a rude awakening?
The answer could rely on whether or not filers adjusted their withholding after changes in the tax law took effect. "People could get smaller refunds than expected, no refunds at all, or worse, find out they owe tax money," says Cox Automotive chief economist Jonathan Smoke in a report by WardsAuto.
Shoppers may also face hurdles when it comes to affordability because of higher rates for buying & leasing. Many automakers are also taking a conservative approach to rebates in light of a wave of major redesigns and increases in standard equipment.
1 year ago, our records show you could lease a Toyota RAV4 LE from $199 for 36 months with $1,999 at signing here in Southern California. Now, that's Toyota's featured lease on the Corolla LE. 0% APR for 72 months has also become a rare thing.
If you do manage to get a refund, you have the option of using it toward a down payment or, in the case of a lease, capitalized cost reduction. According to Auto Credit Express, refund season is also an opportunity to pay down your current loan or refinance at a better rate if your credit has improved.