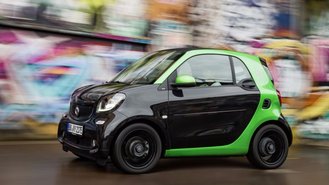 If you're in the market for a new Smart ForTwo later this year, your only choice will be an electric one.
Smart's parent company, Daimler AG, confirmed Tuesday to Green Car Reports a report that it plans to drop gasoline-powered models from the US and Canadian lineup after the 2017 models are gone. Instead, the company will focus solely on the Electric Drive coupe and convertible versions.
Daimler cited changes in the minicar market, according to Green Car Reports, alluding to slow sales of the gas Smart in 2016, despite the introduction of a totally redesigned model.
Smart unveiled its Electric Drive models last November at the Los Angeles Auto Show. They replace versions based on the previous-generation Smart. While they look nearly the same as the gasoline-powered Smarts externally and internally, the Electric Drives swaps out an 89-horsepower, turbocharged three-cylinder engine for an electric motor with 80 horsepower. The company estimates a range of between 70 and 80 miles.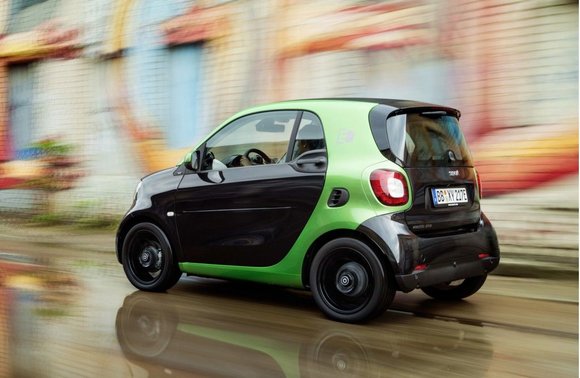 While it may sound strange that Smart would make a niche product even more niche, the old Electric Drive proved relatively popular, especially in urban areas where most Smarts end up. It now makes Smart the second electric-only brand in the US, after Tesla. And it will offer the only convertible EV.
The new Smart Electric Drive versions will appear in the US starting this spring. It's unclear when the company will stop importing gas-powered models, but it's safe to say that if you want one, you shouldn't wait too much longer.