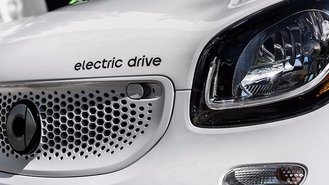 Earlier this year, Mercedes-Benz USA gave its Smart dealerships a timeline to choose whether they wanted to continue selling the brand's only vehicle, the ForTwo, after the automaker decided to go electric-only. The dealers were given until the end of June to make their decision and, as Automotive News reports, the majority of Smart's retail outlets decided to stop selling the two-seater.
According to the outlet, company spokeswoman Donna Boland cited preliminary figures that stated only 27 of Smart's 85 outlets would continue to sell the ForTwo, while the remaining 58 dealers decided to switch to a service-only operation. That, as Auto News points out, would make give Smart a smaller dealership footprint than Lamborghini or even Lotus in the US.
Understandably, the majority of the dealers that decided to stay are located in states that have zero-emission car mandates, reports AN. Daimler executives apparently saw this coming, as they were expecting the majority of Smart dealers that stayed on to be located in major cities, such as San Francisco, New York, Los Angeles, and Miami.
Penske Automotive Group, an independent distributor that was once the sole importer and manager of Smart since the brand's launch in 2008, decided to stop selling ForTwos at five of its six locations, with the remaining outlet soldiering on in San Diego, reports Automotive News.
For ForTwo lovers, now's the best time to grab a new gasoline-powered Smart, as low fuel prices and the relentless rise of crossovers and SUVs are to blame for Smart's struggles.