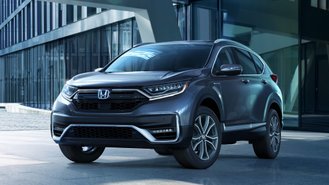 The coronavirus continues to tear through the automotive industry. The latest area of the industry that is starting to feel the effects of the virus is the marketing side. As The Detroit News reports, the Honda CR-V Hybrid was one of the last vehicles to be publicly unveiled. After that, it's been a week-long drought, as automakers push back new-car releases and media events, resulting in a large number of new models that are waiting to be unveiled. Currently, there's no end in sight.
Usually, automakers unveil new vehicles at major auto shows, like the Geneva Motor Show, but that was canceled. That's not the only show that's been canceled or postponed, as the Beijing Auto Show was postponed, as was the New York Auto Show. No one knows how long the coronavirus will continue to spread, so there's a possibility that the Detroit Auto Show, which is scheduled to begin on June 9, could be canceled, as well. Without auto shows and the fear of the coronavirus spreading during press events, automakers are stuck in limbo when it comes to how and when they should unveil their new cars.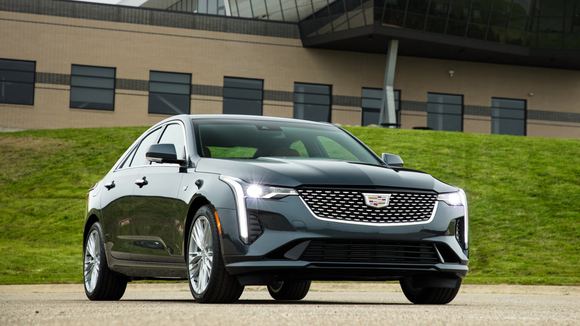 There's only one automaker that has gone against the trend and that's Tesla. The electric automaker recently started delivering the new Model Y, well ahead of schedule and downplaying the outbreak of the coronavirus. Unlike other automakers, though, Tesla doesn't have large marketing campaigns. That decision certainly helps the brand not have a lot of disruptions.
Others haven't been as fortunate. Chevrolet canceled its media program for the Trailblazer, Cadillac canceled its programs for the CT4 and CT5, Cadillac also postponed the launch of the Lyriq electric SUV, Ford decided to pull its plans for the Bronco, and Porsche canceled its media test drive of the new 911 Turbo S.
For car manufacturers, this is a massive blow. They spend all of this time and money to manufacture vehicles and it all comes to not. The decision to postpone a lot of new car reveals also affects consumers. Automakers bring members of the media to drive cars, which in turn write about them so consumers can get a better understanding of the vehicles. As auto analyst Karl Brauer from Kelley Blue Book told The Detroit News, media drives help "customers learn about the car as they arrive at dealerships."
Thinking ahead, if the coronavirus continues to postpone auto shows and media events, it could mean a massive bottleneck of all the new cars that need to be unveiled. If the New York Auto Show gets canceled, it could mean that a large number of vehicles would make their debut at the Los Angeles Auto Show or even be postponed for a different model year.