With car prices sitting at an all-time high, one would assume that consumers are keeping their vehicles for longer durations. That, apparently, isn't the case for these brands. iSeeCars completed a study looking into the automakers and vehicles consumers were most likely to ditch within the first year of ownership and European luxury brands topped the list.

According to the outlet's study, BMW, Porsche, and Mercedes-Benz rounded out the top three. In descending order, 7.9% of consumers sold their BMW within just one year of ownership, 7.6% did so with their Porsches, while 7.4% of Mercedes-Benz owners decided not to keep their vehicles past the 12-month mark. Land Rover and Jaguar finished off the top five, as 6.5% and 6.4%, respectively, of consumers who resold their cars within the first year.

The rest of the top 10 is as follows: Mini, Fiat, Audi, Nissan, and Infiniti. For Mini, 6.2% of consumers parted ways with their vehicles within 12 months, while the figure was 4.7% for consumers with an Infiniti. According to iSeeCars, the average for all brands was 3.4%.

As far as specific models go, the Mercedes-Benz C-Class ranked at the top with a whopping 12.4% of owners deciding to get rid of the luxury vehicle within the first year of ownership. The BMW 3-Series, Land Rover Discovery Sport, Land Rover Range Rover Evoque, and Mini Clubman were in the top five. For the 3-Series, 11.8% of drivers sold the vehicle within 12 months of ownership, while 10.7% of Mini Clubman owners looked elsewhere before a year was up.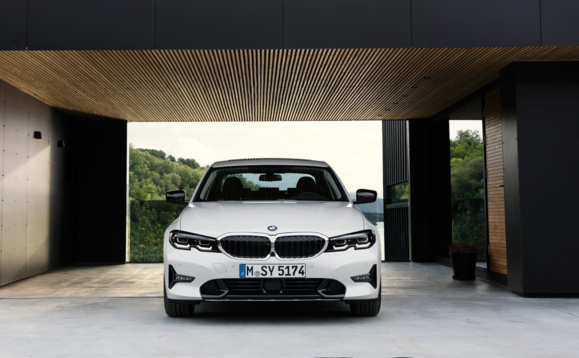 While iSeeCars didn't provide a concrete explanation on why owners decided to sell these vehicles after less than a year, the outlet's CEO did have some thoughts on the report. "Despite the popularity for these vehicles, they generally have below-average reliability ratings from Consumer Reports, which could contribute to why owners get rid of them so quickly," said iSeeCars CEO Phong Ly. Ly also believes that BMW and Mercedes' incentives to purchase a new vehicle to use as a loaner car could also point toward why cars from these brands are sold so quickly after the initial purchase.

To complete its report, the outlet analyzed data on new car sales from over 46 million vehicles from 2014 to 2017 that were sold from July 2013 to December 2018. Using a car's VIN, iSeeCars kept track of the car to see if it had been relisted anywhere from four months to a year after the initial sale date. Cars with less than 1,000 miles were not included in the report, nor were heavy-duty trucks, vans, or low-volume vehicles.