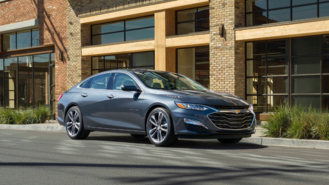 Take one look at the majority of new cars on sale, and there's a high chance that a safety suite of high-tech features, including automatic emergency braking (AEB), is at least offered as an optional extra. That's not a coincidence, as the Insurance Institute for Highway Safety (IIHS), automakers are well on their way to meet their voluntary goal of offering AEB on every new passenger vehicle by September 2022.

Ten automakers, including Honda, Nissan, Volvo, Mercedes-Benz, Tesla, and Toyota, reported that more than half of the vehicles they produced between Sept. 1, 2017 and Aug. 31, 2018 were equipped with AEB. Mercedes-Benz, Volvo, and Tesla reportedly had at least 93 percent saturation of automatic emergency braking on its vehicles. Tesla, impressively, was at 100 percent – the electric automaker was the only one.

Domestic car brands still lag behind the competition when it comes to offering automatic emergency braking on vehicles. General Motors and Fiat Chrysler Automobiles, according to the IIHS, don't have any vehicles with AEB as standard on 2019 models. Ford and Lincoln only offers 36 percent of its 2019 models with AEB as standard, while Porsche and Kia trail behind with just 17 percent and 27 percent respectively.

While GM and FCA don't offer AEB as standard on any of its 2019 models, the figure of how many vehicles it built with AEB from September 2017 to August 2018 is more enlightening. Only 24 percent of the vehicles GM built from that period had AEB, and that figure was 10 percent for FCA. What that means is, if you want AEB in a vehicle from one of those automakers, you're limited to specific vehicles.

For GM, Chevrolet, Buick, Cadillac, and GMC all offer AEB as an option on the majority of models. When it comes to FCA's line, which includes Alfa Romeo, Fiat, Chrysler, Dodge, and Jeep, finding AEB as an option is a more difficult task, as it's offered on a much smaller number of vehicles.

If you want AEB in a GM product, like the Chevrolet Malibu, it's predominantly offered in a pricey package with other tech features. Available only on the range-topping Malibu Premier is the Confidence III Package that costs $1,000. It brings forward automatic braking (AEB), an electronic parking brake, adaptive cruise control, and automatic parking assist.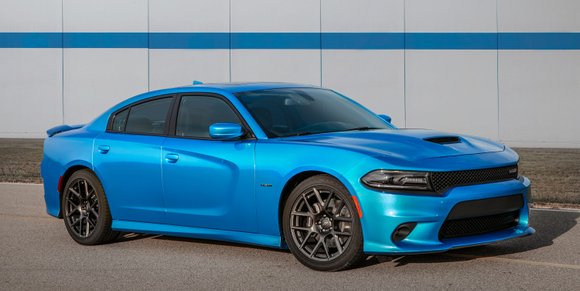 For Dodge and the Charger, the American automaker offers AEB as part of the Technology Group ($1,895) package that's available on the entry-level model. Ticking the box brings numerous features, including adaptive cruise control, advanced brake assist, and lane departure warning plus.

When you look at Toyota, and examine that all but two vehicles in the Japanese automaker's lineup – the 86 and the 4Runner – don't have AEB as standard, you get a picture of just how far behind GM, FCA, Kia, and Mitsubishi are. And it's not like pricing for Toyota's vehicles went through the roof when the automaker decided to offer AEB as standard, either.

You'll have to go back to the 2017 model year for the Camry to get into a sedan that didn't have AEB as standard. But that vehicle cost $23,905 (including destination). The 2018 Camry, which added AEB as standard, started at $24,830 – a modest increase of $475.

Needless to say, brands that don't have AEB as standard are already in the minority, and will only continue to shrink in the future.