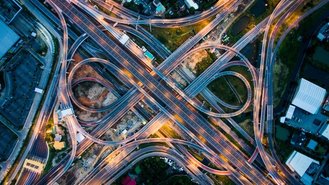 It seems like no matter where you go in the country, everyone complains about their state's quality of infrastructure. Roads, bridges, tunnels, and dams all need some serious financial love in the US, but not all states are created equal. Some are better off than others while those with the worst infrastructure have a disturbingly high percentage of roads and other bits of infrastructure in poor condition.
A recent study from 24/7 Wall Street identified the states with the best and worst infrastructure. It should come as no surprise, but states that experience extreme differences between seasons have some of the worst infrastructure. States like Pennsylvania, Alaska, and Rhode Island hit near the top of the list, along with outliers such as California and Hawaii. States like Michigan, South Dakota, and Missouri, which see extreme freezes during winter, also have terrible infrastructure scores.
States with generally warmer climates have better roads and infrastructure. Florida, Georgia, Alabama, and Texas all have some of the better roads, according to the study published in USA Today. These states see less extreme changes in weather, meaning the climate doesn't take a toll on destroying roads.
Inadequate infrastructure can take a toll on cars, leading to damaged rims and wheels, or worse. Sometimes, road conditions are so severe they lead to accidents or severely damage cars. While spending more on roads and bridges is nearly unanimous, funding such a large-scale project across the US would be both expensive and time-consuming.