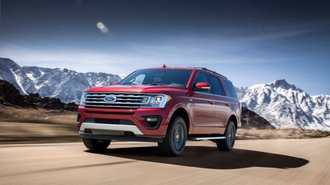 When people buy a new car, they plan to keep it for a certain amount of time. When making such an investment, a vehicle's longevity matters. No one wants a vehicle that requires major repairs before the last payment. A new report from iSeeCars.com breaks down which new cars owners keep the longest, and the list isn't that surprising.
On average, new vehicles are kept for about 7.4 years. The Ford Expedition takes the number one spot, with owners keeping the vehicle for nine years on average. Taking the number two spot is the Chevrolet Corvette – the only outlier and sports car on the list. The Corvette's inclusion on the list is likely due to the fact owners buy the car as an investment, and it often has good reliability.
"While the average car buyer gets rid of their car 7.4 years after purchasing it new, there is a wide variety of cars that owners are more likely to keep for longer," said iSeeCars CEO Phong Ly. "Many factors could contribute to a car's longevity such as its function as shown by the dominance of family vehicles, or because of a fondness of a timeless classic like the Chevrolet Corvette."
Three Toyotas – the Sequoia, 4Runner, and Avalon – round out the top five, being kept 8.9, 8.8, and 8.6 years on average, respectively. Another Ford, the Explorer, takes the sixth spot at 8.4 years followed by the Chevy Suburban. Rounding out the top 10 are the Honda Accord, Ford Taurus, and Honda Odyssey, all three being kept for 8.3 years on average.